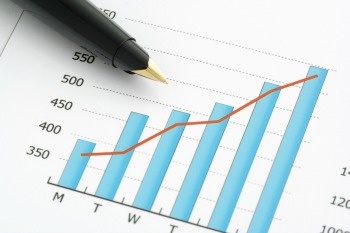 Market research is critical for making sound business decisions. But don't take it from us — we asked a variety of business professionals, entrepreneurs, and consultants from different industries to answer the question, "Why does market research matter?"
Here, we've gathered their real-world insights to illustrate the benefits high-quality market research can provide for all types of businesses. Read on to learn more.
Market research reduces risk.
"The short answer is this: Doing business without market research is like sailing without a compass.
The long answer is this: Market research helps to reduce risk, identify options, increase confidence, and provide an objective perspective necessary to direct a growing enterprise. And paradoxically, reducing risk helps you take on the risks your enterprise needs to grow. Because armed with research, you can take those risks and shift the odds in your favor."
— Jennifer Hirt-Marchand, Partner, Strategic Insights, Marcus Thomas LLC

Market research allows you to market effectively.
"I'm the owner of Loveletter Cakeshop in New York City. We're a boutique wedding cake bakery located at 535 Fifth Avenue in Manhattan. When we first launched our business, I insisted that the very first step we took was to conduct a thorough market research campaign. I've started companies in the past where I overlooked market research and skipped it, hoping to learn my audience as we went along. This always proved to be a costly mistake — expensive both in money and in time. While solid market research will add to your already large list of startup expenses, what it will do is focus your marketing efforts to those avenues that are most impactful.

In our case, we assumed most brides searched online and asked their friends and family for vendor recommendations. While many certainly do, we learned that an even greater percentage of brides have their wedding cake included as part of their venue package, which was a huge clue for us to focus on
venue partnerships just as much as we were focusing on organic search and word of mouth. This strategy has proven extremely effective for us, and it would have taken us years to fully catch on without proper market research from day one."
— Brandon Baker, Owner/Head Chef, Loveletter Cakeshop

Market research maps out your customer's needs.
"I find market research an absolutely pivotal part of the product-making process. I sincerely believe that launching a product into a 'void,' without mapping the consumer's needs and intent, sets you up for failure. At times, the company launching the product will be very aware of its target audience in an intuitive way (for instance, Facebook in the early days, targeting students in the U.S.), and then, maybe market research doesn't have to be as deep. The less intuitive knowledge you have about the consumer, the more in-depth your market research should be."
— Alon Rajic, Managing Director, Finofin LTD
Market research helps you stay ahead of the competition.
"Clients underestimate the importance of truly understanding the marketplace in which they compete. It is very difficult for a company to position itself and establish a unique or differentiating advantage unless one is aware of the competition and the nature of the market.

Before explaining competitive market analysis, we need to define competition. Anyone who is trying to get a dollar that could be spent with you is a competitor. Online or offline, brick and mortar or virtual store, it doesn't matter.

Let's face it — almost everyone has competition. Someone is competing with your business for customers and their money. This is not very different from playing a competitive sport or a game that you are trying to win.
There can be more than one winner, but you don't want to be a loser in this game. A loser is a company that cannot sustain its profitability, and hence probably will not, and should not, continue to exist."
— Dennis Zink, Small-Business Consultant and Columnist for the Sarasota Herald-Tribune
Market research accurately gauges the pulse of the market.
"I am an almost-religious believer in market research. Sometimes, I feel as though I singlehandedly fight against executive 'instinct' in the companies I've worked for. The more experience people gain, the more they believe in their gut feel, in terms of business decisions. However, the most important tenet of marketing, I've learned, is this: Know thy target audience, and know that it is not you.
I can't stress this enough. I've been doing digital marketing for 20 years, and I've learned that regardless of my past experience, when I test the market in my current position (any current position), I will be surprised by the answers I get. It's so easy to get trapped in a pattern of internal 'group think.'
So, market research is always where I start, even for things like 'what day and time should we send our email blast' or 'will people respond to this message.' Recently, I made a comment about our company's email subject lines. I said, 'It's best if we use an active verb as the beginning of the subject line.' So we tested the active verb against the adjective/noun combo. I was dead wrong! So, long live research."
— Brianna Politzer Stevens, Director of Demand Generation, Kaleidescape

Market research gives you the information you need to launch the right products.
"As an innovation agency, we believe strongly in qualitative market research to help us:
1) Pursue the new product concepts with the greatest market appeal
2) Use the right language to describe a product or service's most important benefits and features
3) Elicit ideas from consumers about how to improve products or services
4) Create enthusiasm and commitment from senior management to support internally and ultimately launch high-potential concepts."
— Bryan Mattimore, Cofounder and Chief Idea Guy, The Growth Engine Co.
Market research can save your business from failure.
"As an entrepreneur and business coach, market research is absolutely key. Many businesses fail to follow the proper channels to find their target market, and they lose money or kill their business before it has a chance. Business owners often feel that they know who they are creating a product or service for, but without gathering feedback and making a product/service that customers will buy, they don't have a business.
Market research is crucial immediately — as soon as you have a prototype or minimum viable product. Startups need to take this product to their intended market and get feedback. Many times, businesses realize that their ideas are too big or too small, or their product/service isn't actually a good fit for their intended market. Businesses also push a lot of money into the perfect product instead of building it step by step as their customer's needs change. These mistakes are one of the top reasons why so many businesses fail to take off."
— Nicole L. Royer, Startup Coach and Intrapreneur Consultant
Find out what market research can do for you.
To access market research reports across 700 industry sectors, sign up for a free trial of Profound.