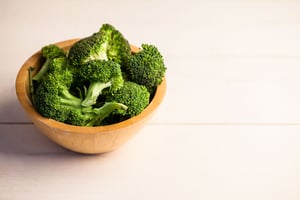 Nearly 72% of U.S. adults are overweight or obese, according to the Centers for Disease Control and Prevention (CDC).
But what percentage of overweight or obese adults are actively dieting? And what are the motivations driving this behavior? Do age groups differ in their dietary concerns?
Those questions and many more are answered by market research firm Packaged Facts in its insightful new white paper Diet Plans and Food Philosophies in an Age of Pandemic, which presents data and trends from a recent April-May online consumer survey.
Most Popular Diets for 2020
The white paper ranks leading diet plans and shares what percentage of surveyed adults follow each plan.
The top ten diet plans for 2020 include:
Low carb / keto — strictly limits carbohydrate foods (to under 55 calorie intake per day) to trigger the metabolic process of ketosis, whereby the body burns stored fats.
High protein — emphasizes animal and plant proteins and reducing high-carb foods such as grains and fruit.
Intermittent fasting — involves fasting for set periods of the day, or for a set number of days of the week, or selectively skipping meals.
Calorie-based — typically limits calories to between 800 and 1,500 calories daily.
Vegetarian — excludes red meat and poultry.
(WW) Weight Watchers — personalized meal plans based on a SmartPoints system.
Mediterranean diet — based on traditional foods from Southern European countries such as Greece, Italy, and Spain, and associated with heart health.
Flexitarian — focuses on natural, less processed vegan food and plant protein but incorporates limited amounts of meat.
Vegan —plant-centric, excluding all meat and animal products with a conscious lifestyle that often extends beyond a diet.
Nutrisystem — meal delivery plan providing six meals a day to promote weight loss.
While these diet plans are distinct, many share similarities. Certain food and beverage products may target multiple dieting categories. For example, Bountiful salad kits from Dole appeal to plant-based protein, vegan, flexitarian, and keto diet shoppers.
The Impact of COVID-19 on Diet Trends
Consumer sentiment and diet trends have also shifted due to the impact of the COVID-19 pandemic.
More consumers are turning to technology to help watch their weight at a time when many say their eating habits have been adversely affected by the coronavirus. Noom, an app-based diet plan rooted in behavioral psychology, has gained the most market share between 2019 and April-May 2020.
COVID-19 has also negatively impacted many consumer's job security and finances. To reduce grocery bills during a time of widespread unemployment and rising grocery prices, more consumers are buying budget-friendly and "plant-based" staples like beans and lentils.
For more data, deeper analysis, and specific product examples, download the full white paper for free on PackagedFacts.com.
About Packaged Facts
Packaged Facts, a division of MarketResearch.com, publishes market intelligence on a wide range of consumer market topics, including consumer demographics and shopper insights, consumer financial products and services, consumer goods and retailing, and pet products and services. Packaged Facts also offers a full range of custom research services. Reports can be purchased at our company website and are also available through MarketResearch.com.
---
About the Author: Sarah Schmidt is a Managing Editor at MarketResearch.com, a leading provider of global market intelligence products and services.
---
Related Reading