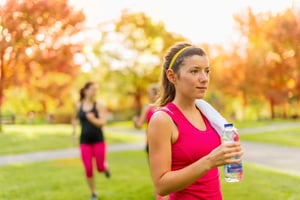 The U.S. beverage industry has faced a variety of issues in recent years including increasing prices, supply concerns, and the mature nature of many beverage categories, according to the report U.S. Beverage Market Outlook 2023: Inflation, Home Delivery, Health Halos & Other Trends by Packaged Facts, a leading market research firm and division of MarketResearch.com.
While a significant portion of the beverage industry remains mature and exhibits slow growth, there are avenues available to stimulate revenue gains across various segments and beverage categories. Drawing on research from Packaged Facts, this article highlights eight top beverage trends that are expected to accelerate in the future.
1. Private Labels Sales Jump in the Era of Inflation
Sales of private label store brands surged in 2022 among all categories due to persistent inflation and the ensuing financial difficulties for many consumers. Among the dominantly impacted sectors, food and beverages garnered the lion's share of private label sales.
2. Dairy Alternative Beverage Innovations
In addition, the dairy alternative beverage category has been on a notable growth trajectory, outpacing traditional dairy offerings. However, a key hurdle remains—many plant-based options struggle to mirror the taste and texture of dairy milk.
To overcome this challenge, producers are striving to create innovative formulations of animal-free milk that include dairy proteins developed through fermentation. This approach is said to not only match the nutritional profile, taste, and texture of traditional milk but also offers a more sustainable alternative.
3. The Pursuit of Healthier-For-You
The pandemic spotlighted health and wellness as top-of-mind priorities, influencing consumer preferences for clean labels, natural ingredients, reduced sugar and calorie content, and other attributes associated with healthier choices. Consumers now increasingly demand products that are both nutritious and functional, with the ability to support immunity, energy, mental acuity, and overall well-being. As consumers seek to optimize performance and vitality, the onus falls on beverage manufacturers to craft offerings that align with these aspirations.
4. A Focus on Reduced or Zero Sugar
In response to growing awareness of the adverse effects of excessive sugar consumption, a shift towards reduced or zero sugar offerings has gained momentum. This movement is especially pronounced in categories like sodas, juices, and energy drinks, which have often been associated with high sugar content.
To cater to discerning consumers, beverage marketers have introduced "zero sugar" variants, frequently alongside their flagship counterparts. While some of these options employ artificial sweeteners, a trend towards natural alternatives like erythritol, stevia leaf extract, and monk fruit is gaining traction.
5. Elevating Beverage Experiences
The quest for novel sensory experiences persists despite the plethora of beverage options saturating the market. Beverage marketers are rising to the challenge by introducing limited-edition flavors, seasonal varieties, and innovative pairings. By captivating consumer senses through distinctive flavors, textures, and formats, brands are not only differentiating themselves but also expanding their reach to target different occasions and demographic groups.
6. Crafting Beverages for Gamers
Young gamers have distinct preferences and are looking for beverages that enhance mental and physical performance. Gamers seek functional attributes such as hydration, sustained nutrition, energy, focus, and mood elevation. Recognizing this niche, beverage marketers are devising products tailored to these needs, often collaborating with gaming influencers and companies to resonate with this audience.
7. The Evolution of Hard Beverages
Hard seltzers have also witnessed a surge in popularity, offering refreshing alternatives to traditional alcoholic choices. These drinks, with their low sugar, calorie, and carbohydrate profiles, threaten to steal market share from sparkling waters, sodas, and RTD coffees. Though growth of hard seltzers has tempered in recent times, innovation persists as manufacturers release new products with real fruit juice infusion to differentiate their offerings and attract discerning consumers.
8. ESG Drives Change in Beverage Industry
Environmental, social, and governance (ESG) concerns have significantly shaped consumer preferences, particularly among younger demographics. The industry's reliance on plastic packaging has come under intense scrutiny, prompting a push for eco-friendly alternatives and limitations on single-use plastics. As a result, major players have committed to phasing in recyclable, compostable, and biodegradable materials in their packaging, further augmented by technological innovations aimed at enhancing sustainability.
Where to Learn More
For more information about beverage trends, beverage innovation, and beverage industry statistics, be sure to check out these recent reports:
MarketResearch.com has more than 13,000 beverage market research reports from a wide range of leading publishers available on our website. Search our collection to find the specific research you need.
---
About Packaged Facts
Packaged Facts publishes market intelligence on a wide range of consumer market topics, including consumer demographics and shopper insights, consumer financial products and services, consumer goods and retailing, and pet products and services. Packaged Facts also offers a full range of custom research services. Reports can be purchased at our company website and are also available through MarketResearch.com.
Related Articles