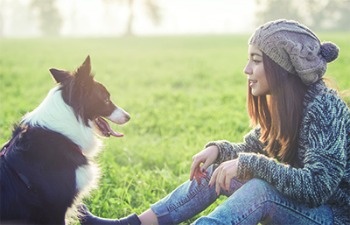 Americans are spending more on their pets than ever before, and expenditures continue to rise. By 2020, the U.S. pet industry is expected to reach $96 billion in sales, according to Packaged Facts, a leading market research firm.
Approximately 56% of U.S. households own pets, and the close emotional bonds people share with their furry friends is a major driver of industry growth. To learn more about this and other trends, check out the article below, which highlights several key findings from the report U.S. Pet Market Outlook, 2016-2017.
1. Many Consumers Believe That Pets Are People, Too
A vast majority of pet owners describe their pets as family members. Not surprisingly, these pet owners are often willingly to spend extra money to indulge their pets and care for their health — treating their pets as if they are their own children.
The "pets as family" trend has given rise to a wide variety of high-end pet products and services, including pet day care, dog fitness trackers, premium pet food, concierge services, and more.
2. Marketers Target Tech-Savvy Shoppers
Pet owners are no strangers to social media — many pets even have their own Instagram or Twitter accounts that are updated by their owners.
According to Packaged Facts, pet owners are more likely to use digital devices and technologies compared with non-pet owners, and 41% of pet product buyers turn to the Internet for information on pet care services.
Pet marketers are working to cash in on this trend, with a combination of social media campaigns, content marketing initiatives, and clever YouTube videos that are designed to build brand awareness and drive sales.
3. Small Dogs Continue to Gain Popularity
A 2016 Packaged Facts survey shows that a higher percentage of U.S. households have small dogs (under 25 pounds) than medium or large dogs.
What's driving this trend? Aging baby boomers may prefer small dogs, as they are easier to lift and require less outdoor time. Smaller dogs also fit well in apartments and urban settings.
4. Population of Older Pets on the Rise
In addition, many households own older dogs and cats, which may require more medical care for age-related conditions such as heart disease, joint or bone disease, diabetes, and cancer. However, products and services made for senior pets often come with a higher price tag.
5. Natural Pet Food Leads the Market
As record numbers of Americans opt for natural and organic foods, the popularity of natural/organic pet food products continues to increase as well. Natural food dominates the premium pet food market, and a growing percentage of consumers believe that natural/organic products are better for their pets.
6. Some Pet Owners Still Wary of the Economy
Although the pet industry continues to pick up steam, a third of pet owners said they have reduced spending on their pets due to concerns about the economy. Packaged Facts has tracked this number in surveys for more than six years. While the percentage has dropped since 2011, bargain hunters and coupon clippers remain a significant segment.
Find Out More
IMPORTANT UPDATE: For the latest industry research, view 4 Pet Industry Trends to Watch in 2018 and Beyond and the newly published article 5 Hot Pet Innovations for 2019.
Interested to see how these findings compare to 2016? Check out our older blog post on pet industry trends.
For more in-depth information on the pet industry, read the report U.S. Pet Market Outlook, 2016-2017. This comprehensive study includes national online consumer polls of U.S. adult pet owners as well as extensive primary and secondary research. Click to the Packaged Facts website to view additional pet industry market data.
Last but not least, be sure to check out a free downloadable presentation on the top pet companies in the U.S.
---
About the Author: Sarah Schmidt is a Managing Editor at MarketResearch.com, a leading provider of global market intelligence products and services.