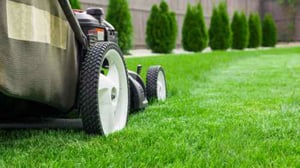 Power lawn and garden equipment is an important component of the lawn care industry and the landscaping industry. Both residential home gardeners and commercial landscapers use a variety of equipment such as lawnmowers, garden tractors, trimmers and edgers, and blowers. This equipment aids in the upkeep of manicured lawns and gardens, parks, golf courses, and athletic fields.
The global demand for power lawn and garden equipment is forecast to grow 2.5% per year to reach $24.2 billion in 2021, according to new findings presented in a free downloadable white paper by The Freedonia Group. Here's a quick look at lawn and garden industry statistics from Freedonia's infographic on the topic.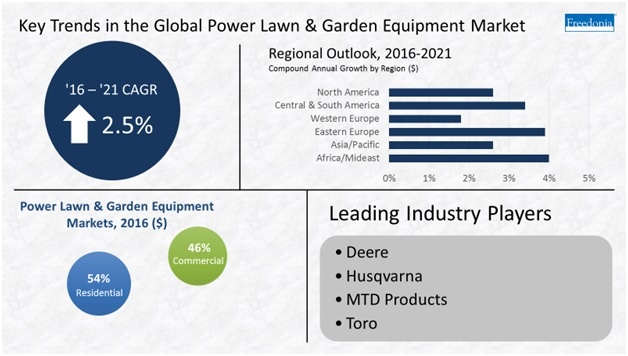 Share this Image On Your Site
In addition to the statistics highlighted above, Freedonia notes three important global trends to watch in 2018 and beyond.
1. Sales of Battery-Powered Equipment Rise at a Fast Rate
Engine-driven and corded electric products are expected to lose market share to battery-powered equipment. This trend isn't limited to one geographic area. In fact, sales of battery-powered equipment are outpacing other options in every part of the world.
Battery-powered equipment has improved, with greater power levels and run times, and now competes directly with commercial-grade engine-driven products. Not only that, cordless battery-operated systems are popular for robotic lawnmowers and other smart products, and they are considered quieter and more environmentally friendly.
2. Chinese Manufacturers Gain an Increasing Share
The U.S. is the world's largest exporter of power lawn and garden equipment, and China is the second. A large number of small and medium-sized suppliers in China produce lower-end, basic products.
However, this dynamic may change as larger, multinational firms compete on quality and not just price. As more Asian-based suppliers target the U.S. as an export market, the U.S. will become an overall net importer.
3. Demand Concentrated in Specific Regions
Typical households in the U.S., Canada, and Western Europe spend more on power lawn and garden equipment each year than in the rest of the world.
With generally high wealth levels, these areas support a large lawn and garden market. Other key factors include:
Relatively large yards and a high volume of single family housing
A large number of golf courses and athletic fields
A cultural preference for manicured lawns and gardens
An expanding interest in outdoor living areas
Read the Full White Paper to Find Out More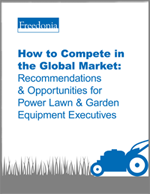 To access more expert information from Freedonia, download the free white paper titled How to Compete in the Global Market: Recommendations & Opportunities for Power Lawn & Garden Equipment Executives.
Drawing on extensive research, this white paper outlines opportunities and insights into the power lawn and garden equipment industry. You'll learn more about the key factors driving growth and in which countries or regions that impact is strongest.
Related Industry Studies
Interested in more comprehensive market reports on products related to the lawn care industry and landscaping industry? Check out the following links:
About the Publisher: The Freedonia Group is a leading international business research company that serves more than 90% of the industrial companies in the Fortune 500. Freedonia's analysts are frequently quoted in a wide range of publications including The Economist, The Wall Street Journal, and Forbes.
---
Additional Articles on the Lawn and Garden Industry