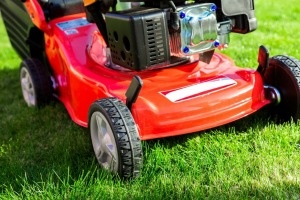 Sales of lawn and garden equipment have been sluggish in recent years. Sales peaked in 2005 and have been declining and struggling to pick up ever since.
Despite these continued challenges, consumer research firm Packaged Facts projects retail sales will increase by a CAGR of 3 percent in the U.S. to reach $11.8 billion by 2019. Read on to learn more.
Future market sales are highly unpredictable.
The recovery depends on improvements in the economy and housing market and an increase in new household formations. Weather and seasonality also have a significant impact, with drought conditions and water restrictions weakening sales in several segments.
Outdoor power equipment accounts for a vast majority of sales.
Lawn mowers and trimmers are the most-owned lawn and garden power equipment. Most purchases are driven by replacement of existing products. However, the increasing popularity of riding/tractor lawn mowers is expected to fuel growth. As battery technology improves, sales of electric products will also increase.
Many consumers shop online for outdoor power equipment.
Omni-channel retailing has become essential, according to a report by Packaged Facts. A third of consumers shop for outdoor power equipment online in order to compare prices, read reviews, and research product features.
For more information on the latest trends in the house and home industry, download our free e-book.
Sarah Schmidt
Managing Editor
MarketResearch.com