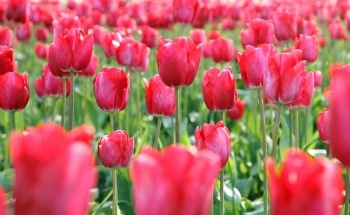 The ongoing battle against weeds and pests creates a large, growing market. The demand for home and garden pesticides in the U.S. is forecast to rise 3.1 percent per year to $2.4 billion in 2020, according to the Freedonia Group.
An increase in new housing — coupled with rising consumer spending in lawn care and gardening — will boost the overall market.
The demand for insecticides is growing.
Publicity about the Zika virus is causing some consumers to worry more about pest-borne diseases, fueling demand for insect repellents.
Because bedbugs and other household pests are becoming more resistant to insecticides, more aggressive formulations will be needed in the future.
Herbicides are the leading category in lawn and garden applications.
In the coming years, growth will be sustained by the increased variety of:
Ready-to-use products

Blended herbicide and fertilizer formulations

Products designed for specific types of gardens
Analysts forecast slow growth for herbicides that are used on driveways and sidewalks, however, due to market maturity.
Earth-friendly products show strong growth prospects.
The Freedonia Group predicts that environmentally friendly products will fare especially well. Many consumers are wary of the potential hazards of pesticide use and prefer less toxic formulations and safer packaging that minimize their exposure to the pesticide. Environmental concerns will drive product innovation more broadly in a variety of other landscaping products as well. Read Freedonia's full report to learn more.
To find out how the house and home industry will evolve over the next five years, download MarketResearch.com's free e-book House & Home: 27 Top Trends and Predictions.
---
About the Author: Sarah Schmidt is a Managing Editor at MarketResearch.com, a leading provider of global market intelligence products and services.