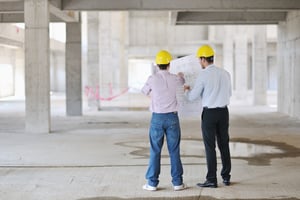 Global construction of new housing is expected to rise 1.6% per year through 2023, according to a new industry study titled Global Housing by The Freedonia Group, a leading market research firm and division of MarketResearch.com.
The study focuses on the 55.3 million unit global market for new housing, and provides historical data and forecasts for new housing units and housing stock in 58 countries and 6 regions.
The study identifies several key factors that are driving new housing construction worldwide:
Population growth in urban areas
A growing number of new households
Increasing family incomes
Overall economic growth
Upgrades to infrastructure
Access to financing and credit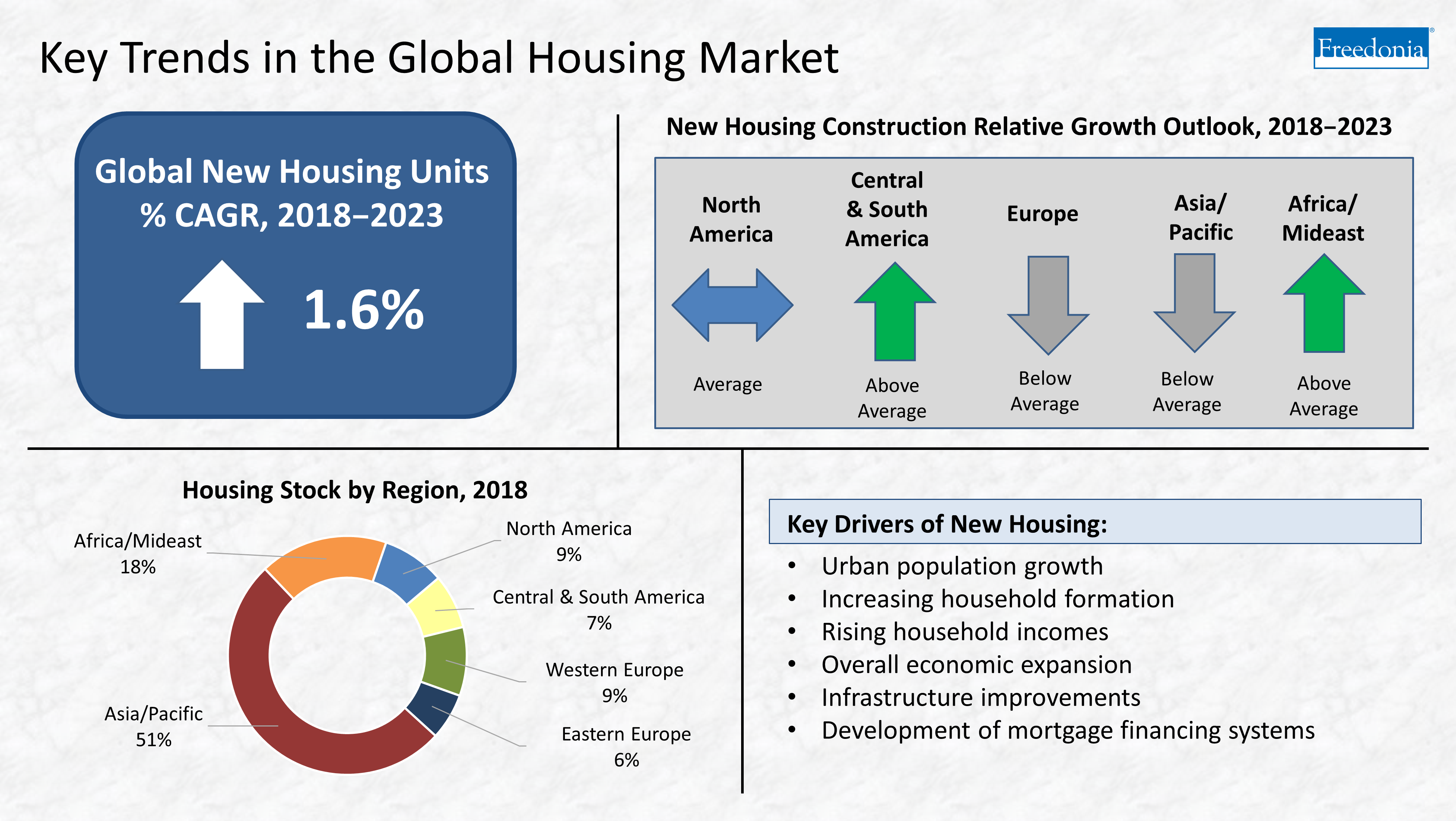 As illustrated in the infographic above, the share of housing stock varied by region in 2018. Housing stock refers to the total number of existing single-family or multifamily housing units (e.g., apartments/flats, condominiums, and townhouses) within a region.
Freedonia provides the following estimates on housing stock by region in 2018:
Africa/Mideast 18%
North America 9%
Central & South America 7%
Western Europe 9%
Eastern Europe 6%
Asia/Pacific 51%
The outlook for new housing construction also differs by region. While North America is expected to have average growth in the forecast period 2018 to 2023, Europe and Asia/Pacific are projected to experience below average growth. In contrast, Central & South America and Africa/Mideast are expected to see above average growth.
The Africa/Mideast region is expected to see the fastest increases in new housing construction overall, due to growing household incomes, a strengthening economy, and increasing urban populations.
As urbanization increases across the globe, construction of multifamily homes is projected to surpass that of single-family units.
Where to Learn More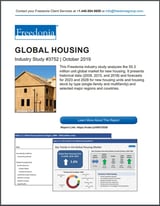 For more information and housing statistics, see Freedonia's comprehensive new study on the global housing market, which provides data on housing stock and new housing units and examines pricing trends, the impact of government regulations, and financing.
View the full abstract, table of contents, and purchasing options on MarketResearch.com using the link above. This report is also available to Profound subscribers on Profound.com.
About the Publisher: The Freedonia Group, a division of MarketResearch.com, is a leading international industrial research company publishing more than 100 studies annually. Since 1985, Freedonia has provided research to customers ranging in size from global conglomerates to one-person consulting firms. More than 90% of the industrial companies in the Fortune 500 use Freedonia Group research to help with their strategic planning.
---
Additional Articles on the Construction Industry