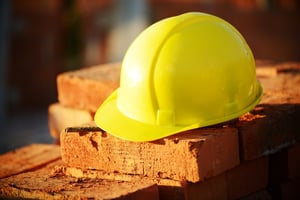 The exterior components of a building — also known as the building envelope — are a key consideration for construction professionals. The choice of materials greatly influences construction and maintenance costs, ease of installation, durability, and sustainability.
As new housing and renovation activity picks up in the U.S. in 2018 and 2019, the demand for a variety of building materials such as roofing and siding is forecast to grow, according to a free downloadable ebook by The Freedonia Group titled Building Envelope Market in the US.
Here's a quick look at a few construction trends that are highlighted in the ebook. Read on to learn which building materials are gaining traction in the US.
1. Laminated asphalt shingles and metal roofing to see rapid growth
Construction professionals will increasingly opt for durable roofing materials such as laminated asphalt shingles and metal roofing. These materials are highly desirable because they are better equipped to endure high winds, impacts, and degradation caused by moisture and freezing/thawing.
2. Vinyl to remain the leading siding material
Vinyl accounts for the largest share of the demand for siding in the US. Wood-like vinyl is particularly popular in the single-family housing market because of its affordability, durability, and low maintenance requirements. Many homes were built with vinyl siding, which will help drive the demand for vinyl siding replacements in the future — that's because homeowners tend to replace their existing siding with the same material.
3. Stucco siding to experience the fastest gains
Another popular siding material is stucco, particularly among buildings with a Spanish colonial aesthetic in the West and areas of the South. Stucco is also prized for its low cost and minimal maintenance requirements. Analysts at The Freedonia Group expect stucco to register the fastest increases in market share through 2021.
Read the full ebook to find out more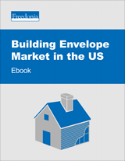 To get a construction industry overview and learn about other important forecasts and construction industry trends related to roofing, siding, insulation, and windows & doors, download Freedonia's free ebook.
In this PDF, you'll also receive several infographics that highlight construction industry growth, top markets, leading companies, and the growth outlook for specific construction products.
About the Publisher: The Freedonia Group is a leading research firm that publishes a large collection of research focused on the construction market. Freedonia published its first building envelope study in 1986. Its analysts are often quoted in a broad range of publications including Builder, Roofing Contractor, Remodeling, Forbes, The Economist, and The Wall Street Journal. The Freedonia Group is a division of MarketResearch.com.
Related articles