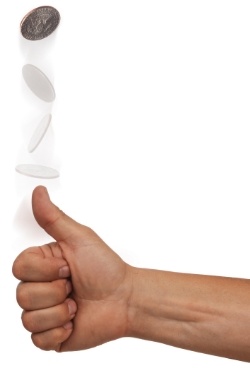 Working in market research, I often hear people say "what exactly is market research," or "I don't need it." But, what many people don't realize is you certainly need market research even if you don't realize it, and especially if you want to secure funding from investors.
If you've ever watched an episode of ABC's hit show "Shark Tank," you've seen numerous hopeful entrepreneurs walk into the tank and deliver their pitch. Then, the questioning begins: What are your sales? Who is your competition? What will you use the money for? How can you scale your business? How & where will your product be distributed? Who is your target market and what are their spending habits?
By asking these questions, the sharks achieve two things:
The actual answers to determine if they want to invest in your business;
To see that you can knowlegeably answer them to determine in they want to invest in you.
"Shark Tank," while seemingly just a reality TV show, emphasizes one critical business element: in order to secure funding, you must have market research.
The show does a great job of portraying the need for entrepreneurs and business owners to fully understand their market. Once you relay your sales, you must prove to your investors that you have a strategy for penetrating the market in a way that will allow them to get their money back.
How market research can help you answer questions posed by potential investors
Who is your competition?
Understanding your competition is essential to ensuring success in the market. Market research does this in a number of ways by helping you:
Assess both key market players as well as those on the rise
Identify your competition's strengths and weakness
Analyze competitors' past failures for your advantage
Understand how your target market views your competition
What will you use the money for?
Every investor will want to know how their money is going to be used. So, you need a clear strategy in place to tell them how you plan to grow your business using their investment, and market research is one of the best ways to help you determine this.
How can you scale your business?
Particularly if equity is involved, the bigger the business and revenue, the bigger the profits for the investor. Using market research, you can better understand the potential for your market, including additional products and services, international market expansion opportunities, licensing opportunities, and the list goes on and on.
How & where will your product be distributed?
Almost as important as the product itself is the way in which it is delivered to your customers. Distribution channels play an essential role in your overall marketing strategy. By conducting the appropriate research on the market, you can better understand if your product is a better fit for online, big-box retailers, specialty retailers, etc.
Who is your target market and what are their spending habits?
Identifying and understanding your target market, their wants, needs and spending habits is absolutely critical. Market research helps you understand trends and patterns within the market that will give you a snapshot of your current and potential customers. You can then use research to segment your customers and determine the most effective strategies for marketing to them.
Conclusion
Without conducting proper market research, answering any of those questions will be a challenge. And, while many people won't be presenting to investors like Mr. Wonderful, Mark Cuban, or the rest of the sharks, you can certainly learn a thing of two from the show. The pattern never fails; if you fumble answering one of these key questions, the sharks will question whether you're prepared take your business to the next level, and consequently they'll one by one utter the feared words, "I'm out."


Getting the market research you need...
Obtaining market research has traditionally been considered pretty pricey by start-ups and small business owners in particular, obviously not ideal when you're already seeking additional resources. MarketResearch.com's Profound solution allows entrepreneurs and business owners the ability to stretch their research budget by purchasing only the individual pieces of data you need without having to pay for the pieces you don't. Profound makes it possible to get the research needed to answer the types of questions investors will be asking, but in a way that is more affordable than ever before.


To learn more about Profound, sign up for a free trial.
Thanks for reading!
Ashlan Bonnell
Managing Editor,
MarketResearch.com