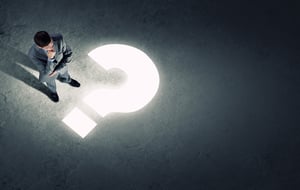 Selecting a market research company can be a challenging prospect, particularly if you're not sure where to begin or what your specific needs might be. That's why Marketresearch.com employs a highly qualified team of customer service representatives that can guide you through the process of choosing the business intelligence best suited to your goals.
Whether you're just starting out on your path to purchase research, or you're a pro looking for a refresher, be sure to check out these commonly asked questions about Marketresearch.com's content and services.
1. What are my purchase options?
Marketresearch.com's team understands that when it comes to research purchases, client needs are not one-size-fits-all. As a result, we offer a range of purchase options and will take the time to determine what kind of research will best fit your budget and your data requirements. Take a look at a few of these options, listed below.
Sections: Sometimes, the information a customer needs is limited to a specific report section, chart, or table. In such cases, single portions of a study can be purchased through Marketresearch.com's Profound commitment-based service, or by contacting a member of our sales team.
Full reports: For a comprehensive industry overview and forecast, a full report is your best bet. While full reports are more expensive than section purchases, they also offer bigger bang for your buck, providing product and market segmentation, forecasts, competitive analysis, and more.
Subscriptions: If you find you're using market research on a consistent basis, an all-inclusive subscription with our Knowledge Center or Profound service might be the right solution for you. Knowledge Center subscriptions offer unlimited access to specific content categories, whether it be by industry or publisher. These subscriptions are available for all of Marketresearch.com's publishing brands – Packaged Facts, Simba Information, Freedonia Industry Studies, and Freedonia Focus Reports. Alternatively, a subscription with Profound grants clients access to content from a diverse group of publishers.
2. How can I determine if a market research report will fit my needs?
"Which report is best for me?"
"I work in X industry, can you recommend a report?"
"Do you have a report on X market?"
These are just a few of the broad initial questions our sales representatives might receive from a prospective client. Though the answers seem like they should be straightforward, often they're not, because a customer might not have all the details about their research requirements upon initial inquiry. That's why our sales staff is trained to work extensively with clients prior to purchase, asking the right questions to determine what kind of data the customer is looking for – and, often, the kind of data they don't realize they need.
3. Can you customize data to fulfill my needs?
Sometimes, a customer requires specific, tailored research that simply isn't available in a syndicated report. In these cases – depending on budget – a client might consider turning to custom market research reports, which are available through The Freedonia Group's Freedonia Custom Research division, a provider of tailored market intelligence that can assist clients in performing market size assessments, outlining the competitive and customer landscape, and performing value chain analysis.
But perhaps you don't need a full custom report. Perhaps you've already purchased an off-the-shelf report and found that while the information is useful and high-quality, you could still benefit from an additional table that breaks out demand in a smaller market segment or provides a longer range forecast. When that happens, contact one of our customer service representatives – they can work with the analyst/publisher to assess your custom content needs and, when possible, arrange a deliverable at an additional cost.
4. What if I have questions for the analyst after I buy a report?
We understand that at times, our client may have questions for the analysts who wrote a report after they purchase it. Your support team here at Marketresearch.com can quickly & easily submit your questions to the Publisher's analyst for a reply. We'll ensure that they answer your questions as quickly as possible.
5. Can I get this report in a different format, such as Excel?
Alternative formats, if available, are always listed as purchase option on the report details. For publishers that don't offer other formats, we're happy to check on availability for you, as the publisher may have the format available ad-hoc.
6. Do you offer any content free of charge?
Marketresearch.com and its publishers offer a wide variety of free downloads, including ebooks and white papers, and sample report pages. To get you started, check out a few of the links below to access our catalog of complimentary content.
7. Are reports free or discounted for academic use?
Market research can be helpful not only for corporate clients, but for users in academia as well. One common question we receive from students is whether or not our reports are free or discounted for their use. That's why Marketresearch.com offers Marketresearch.com Academic, a subscription to market research content that can be purchased by academic libraries for use by students, faculty, administrators, and patrons. Marketresearch.com Academic is a fully searchable repository of market research reports on hundreds of topics, providing its users access to the same business intelligence used by corporate professionals worldwide.
If you attend or are employed by an academic institution, be sure to check with your library about accessing this valuable research service.
8. What are my payment options?
For online orders, we accept Visa, American Express, Mastercard, Discover, and Diner's Club.
At times, a customer who has decided to purchase a report might prefer to pay by check, wire transfer, or invoice, rather than present payment upfront. While this option is available, it's also more complicated – your customer service representative will need to contact our Accounting department and request a credit extension, which is not guaranteed to be approved.
9. How quickly can I access my purchased content?
This depends. Through Profound, content can be accessed immediately. Content for all owned publishers as well as most other publishers through MarketResearch.com can also be accessed as soon as the purchase is complete. If you have any questions concerning the delivery time of a particular report, please let us know. We strive to provide your content to you as fast as you need it!
10. Which report license is right for me?
Questions about market research licenses are common, as licensing remains a confusing topic for many customers. An individual user license is meant to be stored and accessed by an single user, and often publishers offer license options for additional users.
Alternatively, a global site license permits access to a report across an entire company. The price of a global site license is typically 2-3 times the cost of a single-user. Large, multi-office, and international corporations are perfect candidates for a global site license, because they will need to share reports across different offices and departments. By investing in a global site license, companies are gaining value in the report by allowing it to be utilized by others for future needs. If you have any questions on which license to purchase or sharing capabilities for each license, all you have to do is ask!
---
Interested in Learning More About Market Research?
Want to find out more about the benefits of market research and why it remains so important to corporations today? Check out The Importance of Market Research for Validation and Decision Making, a free ebook that explores the role of market research for validating insights and supporting decision making across an organization, based on dozens of in-depth phone interviews with a variety of Fortune 500 companies. Click on the button below to download this free resource.