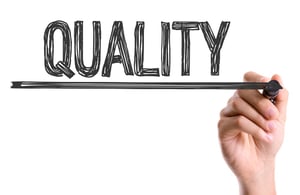 I have been with MarketResearch.com for over ten years helping clients with their information needs. In the last few years there has been an explosion of new companies creating market research reports. So, vetting publishers and content is becoming one of the most important aspects of my job.
Here are five of the top ways I help clients navigate the ever-changing landscape of syndicated research:
1. Client feedback – I have sold content from over 400 publishers to hundreds of end users. As a result, I have built up an extensive collection of opinions on the publishers we do or have carried. As you may expect, we mostly hear back from clients when they are unhappy with a report. So, client feedback is primarily valuable in helping me avoid publishers that have a significant number of negative reviews.
2. Opening reports – I am often able to open studies of interest to help clients confirm the presence of needed information. We can also get the publishers to make samples for us on request. Reviewing what is in the report is the best way to determine if needed segmentation is present.
3. Asking questions – In many cases, it is not a matter of which report is "better" it is more a case of which will be the best fit. The fit largely depends on who the client is and what question they are trying to answer. So, we often have to ask some targeted questions. A client's willingness to provide answers can drastically improve the fit of solutions we recommend. For example, some companies use syndicated research to confirm analysis they have done for themselves. These organizations often prefer reports with more metrics. Other companies are looking to expand into markets that they are currently unfamiliar with. For these companies, research with robust industry details is often the best fit.
4. Analyzing unfamiliar publishers – Brand new publishers are showing up almost every day. So clients often ask my opinion about publishers we don't have on our website. Because I do not have direct experience with many of these companies, I use other means to help determine potential quality. One way I do this is by visiting these publisher websites for my clients. Here are some of the critical things I look for:
Does the publisher list clearly where their headquarters are?
Does the website list how long they have been in business?
Do they list the number of analysts they have?
How many reports have they released in the last month?
Can the publisher realistically produce that much content?
How professional and functional is the website?
How good is the grammar and word choice on the site?
How extensive are the tables of contents and do they promise information that is reasonable to acquire?
Most of these things on their own are not instant red flags and not every new publisher is inherently a problem just because they are new. The most important things I look for involve honesty in presentation and catalogs that make sense based on the size and age of the organization.
5. Understanding the industry – This is the real x-factor when it comes to assisting with market research requests. The more your account manager knows about the industries you are interested in, the more they can help you drill down to exactly what you need. In addition, they can suggest other options to get the same information looking at it a different way. Here is an example: the nuclear medicine testing market.
Basic understanding – I know nuclear medicine usually refers to a type of diagnostic imaging. So, I know where to look for reports on this subject.
Moderate understanding

–

I know that this field has two primary modalities: PET and SPECT. Therefore, I can ask if there is a preference for a specific type of nuclear medicine study.
Deep understanding – I know that of these two modalities, PET is often used for cancer testing, while SPECT is commonly used to diagnose heart issues. I also know that PET and CT scans can be performed in combination using one instrument. This knowledge – not only of basic industry terminology, but how it's used in practice – allows me to move beyond just sending report suggestions for what the client has requested. Instead, I can immediately ask the qualifying questions needed to pinpoint the critical information the client requires.
It is important to note that no salesperson can know every publisher, nor can they have a deep understanding of every part of an industry. So, for each request, the rep will employ a different mix of these five qualification tools. Ultimately, if people are willing to work with us to refine their information needs, we have an excellent chance of steering them towards the right reports. Just as importantly, we will also be able to help clients avoid making purchases that would be a mistake.
Want to learn more? Download MarketResearch.com's free white paper The Importance of Market Research for Validation and Decision Making to gain more practical insights.
---
About the Author: Robert Kaminsky is a Research Specialist at MarketResearch.com, where he helps companies get the information solutions they need to keep moving forward with their long-term goals.
You May Also Like