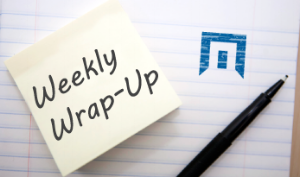 End the week with the latest from The Freedonia Group and Packaged Facts, including fresh insights and analysis on electric bus trends, global tariffs and the countertops industry, and the grocery shopping habits of affluent shoppers, plus a broad look at 5-year growth rates in over 100 subsectors of the U.S. business economy.

While most of the school buses operating in the US are diesel- or gas-powered, electrical buses have seen increasing use in recent years as manufacturers introduce and promote new models.
How will the ongoing saga of global tariffs impact the countertops market – specifically quartz countertops – worldwide?
Packaged Facts' market research report Affluent Food Shoppers identifies a few key ways that U.S. grocers can better attract this important consumer group.
Get to know Kyle Peters, an Industry Studies Manager with The Freedonia Group, a division of MarketResearch.com, where he leads a team of analysts focused on the vehicles and equipment and chemicals sectors.
According to data from Kentley Insights, annual growth across the U.S. business economy has been steady overall, though it remains uneven across sectors.
A report from The Business Research Company asserts that the global cold chain logistics market – which moves biologics – nearly doubled in size between 2012 and 2018.
Data from BIS Research's new white paper The Five Forces of Genomic Medicine shows that genomic treaments have the potential to serve as the foundation of precision medicine and dramatically impact future outcomes.