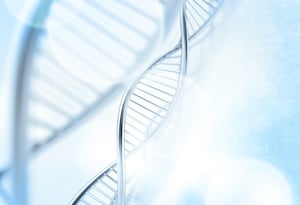 Genomic medicine has the potential to save lives, transform medical practice around the world, and drive billions of dollars of economic activity, according to a new white paper by BIS Research titled The Five Forces of Genomic Medicine.
Genomics is already making its mark on the fields of oncology, pharmacology, and infectious disease. Genomics is expected to serve as the foundation of precision medicine and could have a dramatic impact on treatment outcomes in the future.
What Is Genomic Medicine?
According to the National Human Genome Research Institute, "Genomic medicine is an emerging medical discipline that involves using genomic information about an individual as part of their clinical care (e.g. for diagnostic or therapeutic decision-making) and the health outcomes and policy implications of that clinical use."
What's Driving Genomics in Healthcare?
As BIS Research explains in its white paper, there are five factors that are opening the door for genomic medicine:
Technology advancements in sequencing: Developments in high-throughput sequencing, big data analysis, computation power, genome engineering, artificial intelligence, and machine learning hold great potential for the future of genomics medicine.
The declining cost of sequencing: In the last 20 years, the cost of DNA sequencing has dropped by a factor of three million. The decreasing cost has increased the amount of genomic data researchers can study.
Advancing storage capacity and computing power: DNA sequencing requires tremendous storage capacity, but Google, Amazon, and Microsoft have already created cloud computing services designed for storing genomic data.
Population-scale sequencing: At least fifteen countries have invested over $6 billion in national genomic medicine projects since 2013. These types of large-scale initiatives can help enable precision medicine for complex diseases.
Government initiatives for implementation framework and reimbursement: Many developed economies have worked to create standards for the implementation of genomics in healthcare. The reimbursement landscape is also evolving, with genetic tests reimbursed at relatively high rates.
Where to Learn More
To find out more about the driving forces behind genomics, download the free white paper by BIS Research on MarketResearch.com using the button below.
---
About the Publisher: BIS Research is a global market intelligence, research, and advisory company that focuses on emerging technology trends that are likely to disrupt the market.
---
Additional Articles