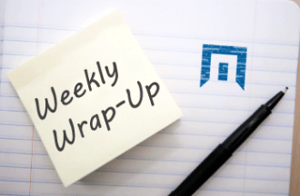 Get the latest market research on a variety of dynamic industries, including marijuana growing supplies, rubber, recycled paper, bearings, wearable medical devices, and pharmaceutical packaging.
The articles highlighted below feature new market forecasts and a discussion of market opportunities, challenges, and trends.
Rubber product manufacturers are researching ways to produce natural rubber outside of tropical climates to try to avoid price volatility and reduce the cost of supply.
Among the biggest beneficiaries of cannabis legalization are manufacturers of the equipment used to cultivate, distribute, and sell cannabis.
China recently began enforcing a policy that bans imports of recycled paper with contamination rates over 0.5%. In addition, tariffs have also impacted recovered paper imports to China.
The aerospace sector is expected to see 3.1% growth through 2023, despite the grounding of the 737 MAX by Boeing, which caused a wane in the demand for bearings and power transmission components.
The wearable medical devices market is expected to grow at a fast pace in the coming years, but there's one segment that's larger than all the rest.
The demand for global pharmaceutical packaging reached an estimated $94.2 billion in 2018, according to new research and analysis from The Freedonia Group.