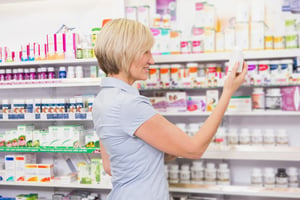 The demand for global pharmaceutical packaging reached an estimated $94.2 billion in 2018, according to new research and analysis from The Freedonia Group's comprehensive study Global Pharmaceutical Packaging.
Read key findings below, and access the full industry study for more in-depth information.
Market forecast: Upward trends in drug production and consumption are expected in the coming years. The global pharmaceutical packaging market is projected to rise at an annual rate of 5.9% through 2023.
Market drivers: Production increases are driven by the rising healthcare needs of aging populations, the introduction of new drugs, expanded prescription benefits, and shifting occurrences of diseases worldwide.
Growth opportunities: In the future, pharmaceutical packaging companies can leverage new growth opportunities by focusing on products that prevent drug counterfeiting and tampering, help patients follow prescription and clinical trial medication schedules, decrease drug dispensing errors, enhance the marketing appeal of over-the-counter products, and improve the convenience and safety of medication administration.
Key product types: Drug packaging includes a variety of products such as plastic bottles, parenteral containers, glass bottles and jars, blister packs, prefillable inhalers, tubes and pouches, closures, labels, and packaging accessories, among others.
Major industry competitors: Leading pharmaceutical packaging companies include Amcor, AptarGroup, Becton Dickinson, Berry Global, CCL Industries, Gerresheimer, SCHOTT, 3M, Vetter Pharma International, West Pharmaceutical Services, and WestRock.
Fast-growing markets: Indonesia, China, and India are expected to experience the fastest growth as they improve and expand their pharmaceutical industries.
Largest national market: Due to its volume and product mix, the U.S. will continue to be the largest national market, a position it has held for years.
Pharmaceutical packaging industry trends to watch: More stringent anticounterfeiting and anti-diversion regulations in mature markets are driving the demand for higher-value drug packaging such as prefillable syringes, prefillable inhalers, security labels, and intelligent components. These product solutions hold strong appeal in the current market environment because they can help reduce prescription nonadherence and facilitate track-and-trace efforts.
Where to Learn More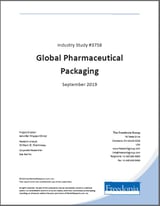 Global Pharmaceutical Packaging provides vital data and insights including historical demand data, forecasts by product group and regions, and company market share, as well as information about pricing trends, regulation, competitive strategies, and product development.
View the full abstract, table of contents, and purchasing options on MarketResearch.com using the link above. This report is also available to Profound subscribers on Profound.com.
---
About the Publisher: The Freedonia Group, a division of MarketResearch.com, is a leading international industrial research company publishing more than 100 studies annually. Since 1985, Freedonia has provided research to customers ranging in size from global conglomerates to one-person consulting firms. More than 90% of the industrial companies in the Fortune 500 use Freedonia Group research to help with their strategic planning.