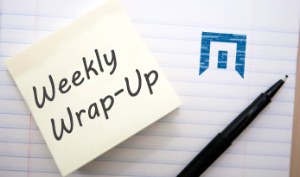 This week, Packaged Facts weighs in on the great egg debate. Simba Information explores shifting demographics and the rise of English-Language learners in the U.S., while The Freedonia Group takes a closer look at the dark side of IoT and smart home security.
Check out the links below to learn more and access the full articles on each topic.
Are eggs back in dietary fashion? An article in the Wall Street Journal wades into this ongoing question, citing research from Packaged Facts.
With 4.8 million English-Language learners in the U.S., publishers have an opportunity to provide them with materials to support their education.
Silicon Valley is betting on the Internet of Things as the next big thing in home security. However, renewed attention on cybersecurity and data privacy issues – plus a few embarrassing device glitches – might be giving consumers pause.
Freedonia analyst Matt Breuer weighs the ups and downs of LED-integrated lighting fixtures, a fast-growing segment of the general purpose lighting industry.
MarketResearch.com Academic offered a scholarship to one student who displayed a strong interest in the field of market research. Learn more about the accomplished student who won the award.
Read an interview with Netscribes Inc., a global market intelligence provider that helps businesses achieve strategic objectives through a range of research services.