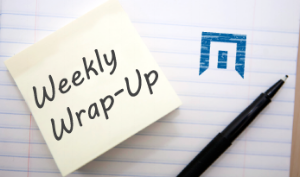 Catch up on the latest insights from expert industry analysts at Kalorama Information, Freedonia Focus Reports, The Freedonia Group, and other market research firms.
This week's articles cover a variety of markets including telehealth, cardiac tests, landscaping, flat glass, and aquaponics and hydroponics.
Bruce Carlson, Publisher of Kalorama Information, weighs in on recent telehealth articles that are gaining buzz.
High-sensitivity troponin tests to diagnose heart attacks are available in Europe, Canada, and other parts of the world, and now some are predicting that several additional tests will be approved in the U.S. this year.
Due to environmental concerns and local water use regulations, consumers are showing greater interest in artificial turf, drought-resistant plants, gravel, and xeriscaping.
These 3 popular value-added tech innovations may represent the future of the global flat glass industry.
The global aquaponics & hydroponics systems and equipment market is expected to reach $1.98 billion by 2022, according to BIS Research.
High-quality market research can mitigate these risks by helping to test your hypotheses, validate your insights, and build your sense of confidence.