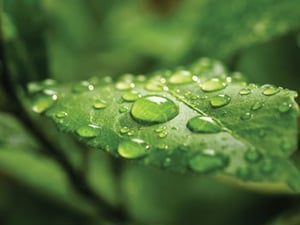 According to a new market research report by BIS Research, the global aquaponics & hydroponics systems and equipment market is expected to reach $1.98 billion by 2022. Compared to traditional agricultural and aquaculture practices, aquaponics and hydroponics systems help enhance productivity with minimum inputs.
The productivity from both aquaponics and hydroponics farming can be achieved in approximately 10% of the land area and 5% of the water volume required for crop production. These techniques support crop production all year round when practiced in a controlled environment. This ultimately assists farmers in having greater control over production and the ability to increase yields with more flexibility during adverse climatic conditions.
The plants can be cultivated with water (hydroponic technique), and the same water can be used for aquaponics (fish farming technique). Another technique is aeroponics, which includes the growing of plants by spraying the roots with a nutrient-rich water solution, which is still a nascent technology.
These techniques have innumerable advantages over the conventional farming methods. Hydroponics and aeroponics are modern agriculture systems that utilize nutrient-rich water rather than soil for plant growth. These do not require fertile land and require less space, with 30% of the amount of water as compared to the conventional farming.
Types of Equipment for Aquaponics & Hydroponics
The techniques for these systems require the use of various types of equipment to perform farming operations. These may include:
Grow lights

HVAC

Irrigations systems

Water heaters

Aeration systems
The majority of the equipment used in the aquaponics and hydroponics industry are quite similar such as growing media, solutions for adjusting pH, and building materials. In today's scenario, commercial food production exists mainly in controlled environments, such as greenhouses or outdoor locations, providing the crops with customized and favorable climatic conditions, using methods and equipment that are suitable for production by both the hydroponics and aquaculture techniques.
Key Market Segments
The report divides the market by equipment into grow lights, aeration systems, HVAC, irrigation systems, and others. The LED grow lights hold most of the market share; these accounted for 31.1% market share in 2017 and are expected to register a CAGR of 14.8% between 2017 and 2021. The growing demand for energy efficient light and advanced technology is the reason for the growth of the LED grow light, which is being used as important equipment in both aquaponic and hydroponic methods.
Both systems consist of various types of inputs, apart from the equipment. These inputs are categorized into two types; namely, nutrients and mediums and are provided in the form different systems. The widely used systems are Nutrient Film Technique (NFT), media filled grow beds, EBB & Flow, and others. Investments in commercial large-scale hydroponics and aquaponics projects are increasing due to a booming organic food market and growing urban farming. The global aquaponics & hydroponics equipment market by product type was dominated by nutrient film technique (NFT) which accounted for 36.9% of the total revenue generated in the market in the year 2017. During the forecast period, the media filled grow beds segment is expected to witness the highest growth rate.
Aquaponics Companies and Hydroponics Companies
The report highlights several major aquaponics companies and hydroponics companies:
Aquaponics LLC

Nelson and Pade Inc.

Backyard Aquaponics

My Aquaponics

AMCO Produce

American Hydroponics

General Hydroponics

GreenTech Agro LLC

BetterGrow Hydro
Read the Full Report to Find Out More
This report provides an in-depth analysis of the key development strategies and market trend dynamics which include drivers, restraints, and opportunities prevailing in the global aquaponics & hydroponics systems and equipment market. The report includes an in-depth examination of the key ecosystem players and key strategies & developments taking place in this market.
Click the button below to view the report page and learn more.
---
About the Publisher: BIS Research is a global market research company that provides comprehensive reports covering 12 technology verticals. Its team includes industry veterans, experts and analysts with diverse backgrounds in consulting, investment banking, government, and academia.
Related Reading