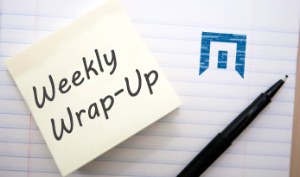 Check out the latest industry articles from Packaged Facts, Simba Information, The Freedonia Group, and The Business Research Company.
Plus, be sure to download a new white paper titled Impact Report: US Tariffs & Global Retaliations for quick summaries of how tariffs could impact 20 key US industries.
Marketers must continue to invent and reinvent food gifts, find ways to broaden holiday-related purchase opportunities, and court younger consumers.
Increasingly, school technology leaders report that they have infrastructure in place and student devices deployed, but they are still working on ways to use that technology to improve classroom instruction.
How will new federal initiatives impact a growing automotive adhesives market?
Written by analysts at The Business Research Company, this article provides a detailed overview of the veterinary industry worldwide in 2018, in addition to future forecasts.
Unfortunately, not all market research companies are credible. Read this article to learn how to recognize potential red flags and hire reputable market research firms for your next project.
Tariffs are dominating the news these days with the story changing almost hourly. What countries or industries will President Trump target next? Who will retaliate? Read Freedonia's new white paper for expert analysis.