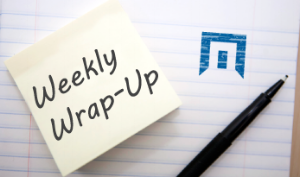 Catch up on all the latest from The Freedonia Group, Packaged Facts, and Simba Information. This week's headlines include air and noise pollution, the grocery shopping habits of the affluent, disruption in the market for K-12 instructional materials, and more.
The short- and long-term impacts of air pollution underscore the importance of clean air filtration technologies.
Studies have shown that noise pollution is a major public health and worker safety concern, as long-term exposure can have negative health impacts.
According to Packaged Facts data, the sheer volume of spending on food at home by affluent households— over $100 billion—makes them an essential consumer segment for food manufacturers, marketers, distributors, and grocers.
Per Simba Information, one of the biggest drivers of market change for providers of K-12 instructional materials is disruption in the testing industry.
Marketdata projects that the market for physical therapy services will grow, as these services provide a cost-effective way to prevent short-term disabilities from becoming chronic conditions, among other benefits.
Though implementation is complex, Internet of Things (IoT) is a mega trend that is driving digitization across multiple industries, both at enterprise and consumer levels.
Check out these tips for sourcing company information for your next market research project.
Owen Stuart is a market research analyst at Freedonia Focus Reports, a division of MarketResearch.com. In the past year, he's written more than 19 Freedonia Focus Reports, covering topics in the U.S. packaging, machine tools, and sheet metal markets.