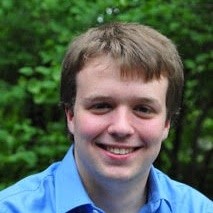 Owen Stuart works as a market research analyst at Freedonia Focus Reports, a division of MarketResearch.com, where he conducts high-level research on a broad range of markets. In the last year, he's written more than 19 Freedonia Focus Reports. He recently completed reports on the US packaging market, the US machine tools market, and the US sheet metal market.
Owen graduated with a Bachelor of Arts from Denison University and double majored in political science and environmental studies. Learn more about Owen and the work he does for Freedonia Focus Reports in the interview below.
Do you focus on a specific industry vertical? If so, which one?
Not really. I'm a research generalist. The wide variety of reports that Focus Reports produces requires analysts to remain flexible and feel comfortable researching many different markets. My best work comes from thinking cross-disciplinarily, thinking about how a given industry's most recent trends will impact markets for products in related fields.
What is your favorite part of the report writing process?
I enjoy collating and manipulating data. Inside each data set is a story and sets of trends to uncover — fertile ground for an analyst to uncover what is going on in the market and tell the story to the best of their ability.
What adjectives come to mind when you think about the people you work with at Freedonia Focus Reports?
Persistent, creative, and problem solvers. When doing market research, it takes time, patience, and creativity to overcome some of the challenges posed by working with incomplete data sets or missing information. Analyzing a problem and tailoring a workable solution is key to providing valuable information that can be impossible to get otherwise. Should difficulty arise in forecasting or finding an explanation for a market, my colleagues often find innovative ways to produce a forecast or explain an anomaly to help readers understand the idiosyncrasies of a market. My colleagues are also excellent trend hunters, able to discover emerging market shifts and stay informed on a given industry.


Describe the research methods you often use.
My research methods vary greatly, depending on the report. In general, I spend a lot of time reading secondary sources, crunching through data, and communicating with people in the industry (especially via email or interview). Also, I often consult with Freedonia's own set of expert analysts, especially when considering the projected effects of new regulations or market trends in an area covered by a Freedonia industry vertical.
What are some improvements that have been made to reports?
Our department has focused on increasing the precision of the forecasting. We've created additional internal charts and tables that act as signposts to analysts to understand how well their forecast is lining up with historic trends. Our new tools also allow us to be more creative and catch things we might miss when forecasting, since we can see more avenues of analysis.
What do you wish clients knew about the work you do?
In Focus, we integrate every report that we produce with others already published within the last few months so that growth rate and market size forecasts remain consistent across different reports. For example, in our furniture reports (Furniture, Household Furniture, and Office Furniture), we forecasted all three reports together to ensure the reports are congruous. Many of the segment values overlap each other, which we do to ensure that our forecasts can be compared directly to each other, no matter which reports are being compared.
Additional Interviews