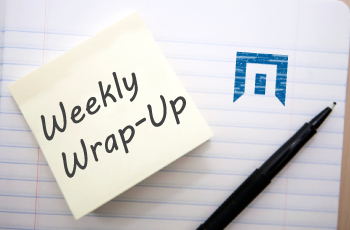 Check out the latest blog posts from Kalorama Information, Packaged Facts, The Freedonia Group, Freedonia Focus Reports, and MarketResearch.com.
Learn about the markets for CRISPR, prepared foods, roof coatings, weight loss products and services, and much more. And be sure to take a look at our yearly round-up of most-viewed posts.
Sepsis can be most easily treated in its early stages, but diagnosis can be difficult. A number of biotech companies are working to develop better solutions.
While CRISPR is best known for its application in gene therapy, it could become an important tool in diagnostics and outbreak management.
Forecasting the next big food & beverage trends is never easy, but "Prepared Foods" magazine recently released predictions for 2018, including insights from Packaged Facts.
Despite e-commerce uptick, 88% of dog owners, 93% of cat owners purchase pet food in a store.
Facing high replacement costs, building owners are increasingly turning to liquid-applied coatings to extend the usable life of aging roofing.
The global 3D bioprinting market is expected to reach USD 1,332.6 million by 2021, growing at a CAGR of 26.5% during the forecast period, according to MarketsandMarkets.
Improvements to the technology and convenience of fitness equipment will boost the US market for sports equipment.
The weight loss industry is an estimated $68.2 billion, and continued growth is expected in 2018. Learn what trends will shape the industry this year, with expert insights from Marketdata.
Packaged Facts has released a new downloadable PDF that describes the top pet companies in the U.S. Download your free copy today.
Take a look at the 15 most-viewed articles published on the MarketResearch.com blog in 2017. Topics range from pets to healthcare.