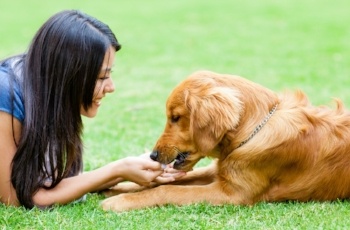 In case you haven't already heard, Packaged Facts released a downloadable PDF that describes the top 9 pet companies in the U.S. in 2018 — including retailers, pet product companies, pet food manufacturers, and petcare companies — that have the highest estimated revenues.
The PDF also highlights additional billion-dollar companies of note in the pet industry and outlines key business strategies and pet industry statistics.
In this PDF, you'll discover answers to a number of interesting questions:
What is the leading pet treat brand?
What percentage of dog and cat owners shop at PetSmart and Petco?
What percentage of Millennial age pet owners shop at Target at least once a month?
What is the top pet nutrition and healthcare business in the world?
What company earns nearly half the U.S. flea and tick medication retail sales?
Which company is the world's largest pet medicine producer?
What type of dog is becoming most popular among pet owners?
Packed with helpful visuals, this PDF is delivered in a digestible, quick-to-read format that will help you get up to speed quickly on top pet brands and pet food companies. Research is drawn from recent studies and surveys conducted by Packaged Facts, a trusted source for pet products and service market research for over 50 years. Packaged Facts is also a division of MarketResearch.com.
To find out more, download your free copy now.
Related Reading