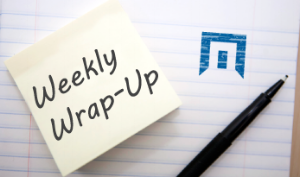 Hop on top of the latest insights from Packaged Facts, The Freedonia Group, and Freedonia Focus Reports. This week, analysts covered tax services, home organization trends, the race to 5G, the global motorcycle market, and more.
Check out the links below for more information.
The results of Packaged Facts' National Consumer Survey are in, and they've revealed that 3% of respondent Walmart customers have used a Walmart tax service in the last 12 months at a Walmart store.
Which popular consumer trends are driving the $10.5 billion US market for home organization products?
As individuals spend more time facing computers and smartphones at home, work, school, and elsewhere, digital eye strain is becoming a common problem.
The introduction of the fifth generation (5G) communication network is expected to overcome speed barriers and enable faster data transmission, as an increase in the number of smartphones and connected devices – as well as a spike in data traffic – has led to congestion in the existing network.
According to The Freedonia Group, the global motorcycle market is expected to grow 4.4% per year through 2022.