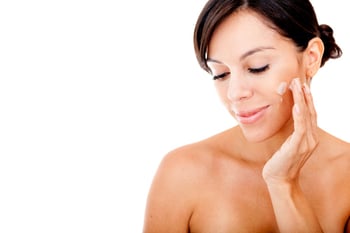 The global skincare market is fast growing and expansive, ranging from cosmetic products, to over-the-counter drugs, to prescription drugs. The global dermatology market (OTC and prescription) is vast and evolving quickly with forecasts that indicate a global market of €81.9 billion in 2028, growing significantly from €44.1 billion in 2018. The cosmetic skincare market size was valued at €130 billion in 2016.
The cosmetic skincare market is dominated by key multinational corporations including Olay, Avon, and L'Oréal, which provide a vast array of over-the-counter products in the beauty and skincare industry. The global dermatology market focuses on a combination of OTC and prescription products, which treat acne, psoriasis, alopecia, skin infections, skin cancer, rosacea, and atopic dermatitis.
Dermatology Market Overview
Irish Research company GMR Data just published their biennial report that outlines this key market, detailing which areas are set to grow and why.
Their research shows that the US has the largest market for dermatology and is also forecast to be the leading market through 2028; GMR Data forecasts $12.3 billion in 2018 growing to $22.6 billion in 2028.
The US is a prime target for brand drug manufacturers due to strong patent laws and high per capita health spending. US government data shows that the US has the highest total healthcare spending per capita globally, with $9,403 across 2014. The UK showed per capita spending of $3,935; France had $4,959, for example.
Key Drivers and Restraints
The global market faces both industry wide and market specific drivers and restraints: patent expiration, variable drug pipeline, emerging markets, and emergence of biologics.
Patent expiration will guide us, as in other pharma markets, towards which drugs could fail to offer previous returns. Studying research and development pipelines in the dermatology sub-sectors gives readers a guide into how a particular market will evolve over the next decade.
Important Market Nuances
Nuances in the global markets need to be studied closely, as one key interviewee pointed out: "As common as psoriasis and melanoma are in the U.S., they are uncommon in SE Asia. Dermatology diseases exist more in colder climates; for example, psoriasis has a high prevalence and incidence in Russia but not in Australia and not in the Southern hemisphere."
This independent, 171 page report guarantees you will remain better informed than your competition. Read this report to access dermatology market analysis and dermatology market size data. With over 150 tables and figures examining key sub markets, the report gives you a visual, one-stop breakdown of the leading products, submarkets, and market leader revenue as well as analysis to 2028, which keeps your knowledge that one step ahead, helping you to succeed.
Click the button below to learn more and access GMR Data's full report.
---
About the Author: Simeon Pinder is a Senior Analyst at GMR Data Ltd, an independent publisher of business reports covering the pharma, energy, utilities & IT sectors.
Related Articles