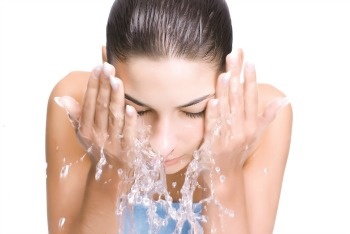 According to a recent report by Lucintel, the worldwide skincare products industry is forecast to reach $135 billion by 2021, with opportunities in anti-aging, body lotion, sun protection, and multi-functional skin cream.
Facial care, in particular, is expected to exhibit above-average growth. Skincare creams that do double-duty — such as combining sun protection and anti-aging properties — will help boost the market as well.
Organic Skincare on the Rise
More consumers are seeking natural and "free-from" products in the grocery aisle — and that trend is affecting the skincare market as well. The organic skincare products segment is expected to increase at a CAGR of 10% from 2016 to 2025, according to a report by Grand View Research.
Increasing disposable income and changing consumer lifestyles are helping to drive the organic skincare market, but high manufacturing costs are a restraining factor.
Uptick in Facial Oils
If you associate face oil with breakouts, think again. Premium facial oils are now sold in small dropper bottles and are designed to target specific skin concerns such as dry skin and wrinkles. Face oils often have anti-inflammatory properties and antioxidants, which can help prevent free radical damage.
TechNavio analysts predict "considerable growth" in the use of face oils within developing countries. The global face oil market is forecast to grow at a CAGR of 5.66% from 2016-2020.
The effects of synthetic ingredients is a market challenge, however. Consumers are on the lookout for harmful ingredients such as parabens and phthalates, and they may prefer to buy USDA-certified facial oils to avoid unwanted chemicals.
Better Anti-Aging Products
Given the growing aging population around the world, it's no surprise that anti-aging skincare products are in high demand as well. But there's good news for consumers — the efficacy of anti-aging creams has improved.
"Earlier, anti-aging creams were just used to temporarily plump up the skin to reduce the appearance of fine lines and wrinkles," a TechNavio report explains. "But, today, advancements in technology have resulted in improved, advanced, and more value-added anti-aging products on the market."
There are many competitors in the anti-aging products market, but most of the market is dominated by a few big companies. Key players include L'Oréal, P&G, Beiersdorf, Revlon, and Unilever.
Inspiration from South Korea
More and more U.S. consumers are exploring skincare products from South Korea and embracing elaborate multi-step regimens to achieve a dewy, youthful glow. K-beauty is "the most talked about trend in the U.S. beauty industry for the past several years," according to a report by Kline & Company, Inc. Since 2011, South Korean skincare products have expanded from online U.S. retailers and boutique beauty shops into mass merchandisers like Sephora and Target.
Where to Learn More
This article pulls together interesting findings from a variety of skincare market research reports. But publishers are constantly producing new reports on this dynamic industry — analyzing specific product innovations, trends, and country-specific markets — so be sure to continue your search on MarketResearch.com, where we list all the most current reports on the skincare industry.
Other Related Articles:
---
About the Author: Sarah Schmidt is a Managing Editor at MarketResearch.com, a leading provider of global market intelligence products and services.