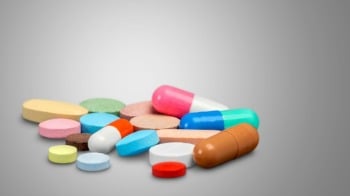 In a recent GMR Data report, figures indicate that revenues for the dermatology drug market will reach $83.2 billion in 2026 from a base of $31.6 billion in 2016.
The largest dermatology drug markets in 2016 include areas such as acne, worth $3.89 billion globally, skin infections ($6.59 billion), and skin cancer ($5.06 billion).
Robust sales in western markets, entrance of new drugs into emerging markets, and increasing prevalence of skin conditions are all driving the global forecast for the next decade.
Factors such as reducing cost measures in countries such as the UK and other European markets will threaten dermatology drug revenues, alongside factors such as generic erosion in emerging markets — China and India in particular.
Emerging markets, such as BRIC countries, can offer untapped potential as these countries are spending significant resources across the healthcare spectrum; healthcare expenditure per capita has noticeably increased in these countries from 2006 to 2012.

Gathering good data from primary and secondary sources is a tough challenge and fundamental to any great piece of research. For this report, GMR Data's primary and secondary research was carried out by pharmaceutical professionals, but we feel there is no substitute for experience in the field which can only realistically be provided by experts working in a particular sector.
This lead, as in all GMR Data reports, to our researchers interviewing some of the leading experts / global companies in the dermatology sector. In this case, the writers approached the ten leading companies in the sector for direct interviews. From this rich pool of information, this report includes exclusive interviews with Johnson & Johnson and Bristol-Myers Squibb.
Backing up our own research, experts agreed that dermatology drug sectors such as acne, skin infection, and skin cancer will contribute significantly to global dermatology drugs revenue over the next decade.
For additional information on the Global Dermatology Market to 2026, check out GMR Data's full report.
IMPORTANT UPDATE: For the latest industry information, check out a newly released article by GMR Data on the global skincare market and dermatology market.
---
About the Author: Simeon Pinder is a Senior Analyst at GMR Data Ltd, an independent publisher of business reports covering the pharma, energy, utilities & IT sectors.