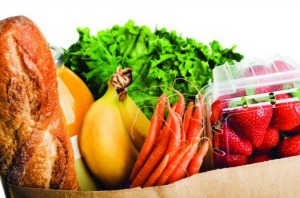 Looking ahead to 2015, it's clear that the changes in consumer preferences will influence new trends in food retailing. The types of trends consumers will be seeking in restaurants will change as well as the way consumers buy their groceries. We viewed two research reports from Packaged Facts, leading food and beverage industry experts, Future of Foodservice: Food and Beverage Menu Trends & Opportunities and Online Food Shopping and Grocery Delivery in the U.S.: Future of Food Retailing, to determine what the biggest trends of the new year will be.
Restaurant Trends
When dining out, consumers are going to be looking at four major areas to determine where they want to go. The four hottest trends for going out to restaurants include:
menu choice incentives and menu promotions

sustainability and the environment

healthful restaurant choices
cuisine innovation and cultural change.
Menu Choice Incentives and Menu Promotion Strategy
About 77% of respondents to a survey by Packaged Facts agreed with the statement, "Budgeting my money is my top priority." Consumers are still hesitant to spend a lot of money, and, therefore, they are still looking for deals when they go out to eat.
The marketing strategies of offering mix and match deals, "two for" deals, and loyalty programs are seeing great success. Restaurants experimenting with lunchtime menus with less expensive choices are also seeing success driving business during a slower part of the day. Deals and promotions are just as important in the food industry as they are in consumer goods shopping.
Sustainability and the Environment
Packaged Facts' report found that 59% of adults believe that companies should help people become more eco-responsible and are more likely to purchase a product/service from an environmentally friendly company. With that in mind, those in the foodservice industry that are adopting sustainability and food sourcing are reducing the negative environmental impact of providing food to consumers.
Healthful Restaurant Choices
With more and more consumers in the U.S. becoming more concerned with their health and fitness, it makes sense that they are going to want healthier options when dining out. In 2013, 66 large chain restaurants adjusted their menu choices to offer fewer calorie entrees (56 calories on average).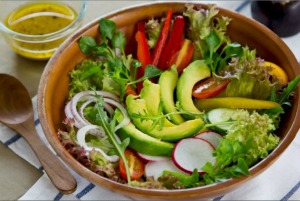 Consumers own assessment of their eating habits correlates with how much they eat out. Those who rate their diet as "excellent" eat out less than once a week, while those who rated their diet "poor" ate out about three times a week. If eating out included healthier options, consumers might not think so negatively about the experience.
Cuisine Innovation and Cultural Change
Consumers are interested in trying ethnic cuisines at full service restaurants, especially if it is a specialized restaurant. More and more chain restaurants are offering ethnic flavor influences on their menus to broaden their appeal. It was found that consumers between the ages of 18-29 have a high acceptance of less common cuisines.
Food & Beverage Consumer Shopping Preference Trends
Online Grocery Shopping
When it comes to grocery shopping, it is becoming more common now to order groceries online. And, for 2015, it will become even more of a popular trend.
Even though online grocery shopping holds the smallest retail segment for food and beverage sales, it holds the most exciting potential as one of the fastest growing channels in the grocery industry. There are few players currently involved in online grocery shopping, but the overall market is expected to have reached sales of $23.4 billion in 2014, a 21.9% increase of about $192 billion in 2013.
With all the changes in consumer preferences, it is important that major players in the food and beverage industry remain flexible so they can remain an option for consumers who want to eat out. And, with the popularity of online shopping, many large grocery retail chains need to consider if they have room to get involved with this channel.
Do you have an invested interest in the food & beverage industry? Check out our Packaged Facts Food & Beverage Knowledge Center, where you can access an entire catalog of market research on the food & beverage industry for one fixed cost.
Plus, for more information on the latest industry trends, download our free white paper on identifying food trends.
Thanks for reading!
Caitlin Stewart
Marketing Associate
MarketResearch.com