As we say goodbye to 2013 and ring in the new year, it's important to look ahead at what we can expect throughout 2014. Continuing on the ideas of the 2013 trends, the pet industry should experience slight, but steady, growth across the board in in the upcoming year, according to pet industry experts and MarketResearch.com publisher Packaged Facts. In Packaged Facts' report U.S. Pet Market Outlook, 2013-2014, they project a wide variety of industry trends that will gain momentum next year.
Here are a few interesting trends to consider: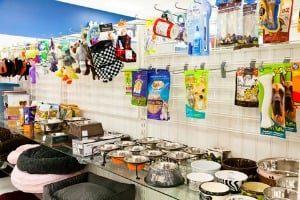 1. All four pet categories' sales will continue to grow in 2014, eventually rising to $75.09 billion by 2017. In 2014, veterinarian sales are projected to reach $22.93 billion (a 5% increase over 2013), while pet food sales will increase 4.5% from 2013 to $21.99 billion. Pet supplies will see a 4.5% increase from 2013, reaching $12.47 billion, and all non-medical pet services are expected to hit $7.53 billion in sales, up 6% from 2013. In all, pet industry sales are projected to total approximately $64.92 billion in 2014. While this increase in sales shows continued growth, the economy still remains the largest external factor. So, as the economy continues to build in 2014, the pet industry will reflect that growth.
2. The humanization of pets will continue to drive high-end sales. According to a Packaged Facts survey, 83% of pet owners consider their pet to be a member of the family. With more and more families humanizing their furry friends, the sales of non-traditional pet products, reminiscent of products we ourselves use, are on the rise. These products include pet supplements, such as Fish Oil, human-grade pet food, and luxury items, like hotel-style boarding accommodations. Nearly 70% of owners say they will spend more money to ensure the wellness of their pet. This sentiment will definitely continue to boost the pet industry throughout 2014.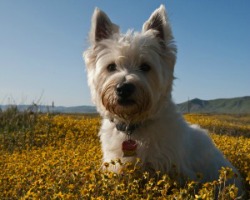 3. Small dogs will continue to gain popularity. Over the last several years, ownership has continually grown, but it has also shifted towards smaller dogs. For instance, during 2013 the number of small dog owners grew to 49%, while medium and large dog owners decreased by 1% and 2%, respectively. This trend is mostly a result of two important factors. First, as much of the pet owner population ages, small dogs become a more manageable companion for the elderly. On the flip side, the growth in younger ownership generates more small dog popularity due to their urbanized, city living conditions, which are much more conducive to smaller pets.
4. Pet acquisition will favor shelter adoption. Packaged Facts' February/March 2013 Pet Owner Survey revealed that 67% of pet owners agree with shelter adoption over other forms of pet acquisition. In general, the number of animals in shelters is rapidly increasing, but people are answering this with more adoptions. With the growing coverage of "puppy mills," prospective owners are becoming more and more concerned with purchasing dogs from breeders, resulting in more shelter adoptions. In addition to increased adoptions, overall support for shelters and animal welfare organizations has grown over the last few years and will continue to gain momentum throughout 2014.
For information on how pet industry marketing is helping people embrace shelters and animal adoption, download our free eBook, How Cause Marketing Helps Pet Retailers Connect.
Thanks for reading!
Ashlan Bonnell
Writer
MarketResearch.com