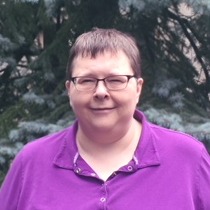 Deb Celinski is a copy editor at The Freedonia Group, but she also edits reports for MarketResearch.com's other publishing brands including Simba Information and Packaged Facts.
Deb has worked at Freedonia for 20 years. She holds a B.A. in English from The College of Wooster, where she graduated Phi Beta Kappa and with department honors, and an M.A. in English from Kent State University.
In the interview below, learn more about Deb's work and the important role of the editorial team in creating high-quality market research reports.
What drew you to The Freedonia Group?
I come from an academic background, and Freedonia offers a similar atmosphere, given the research and writing we do. I've always enjoyed reading, writing, and editing, and Freedonia offered me the opportunity to use those skills.
How did you first become interested in market research?
As an academic, I was writing pieces that very few people read or used. Market research offered me the opportunity to help produce work that was widely used for real world decision-making. This appealed to me very much.
How do editors help ensure the quality of the research?
Each step in the editorial process addresses a different aspect in the quality of the research. Proofing ensures that the data in the tables and figures are internally consistent. Copy editing ensures that the research the analyst has done and the conclusions reached are presented in a way that is easy to read and understand. In addition, copy editors check facts for accuracy. Finally, content editing ensures that the conclusions reached are reasonable and accurate, that data and trends are consistent with other Freedonia reports, and that the study is organized effectively.
What is your favorite study that you've worked on?
I don't have one favorite, but I generally enjoy the packaging studies, partially because they deal with products that consumers use. These studies are heavily market driven, and I enjoy reading about trends in the various packaging markets.
What adjectives come to mind when you think about the people you work with at Freedonia?
Smart, capable, curious, creative, analytical, funny, dedicated, and friendly.
What do you wish clients knew about the work you do?
That a copy editor's job is about more than commas and subject-verb agreement. It's about making the text accessible and easy to understand. It's about putting yourself in the reader's place and asking "Can I understand this? If I were not embedded in the subject or the process, would I understand this?"
What are some improvements that have been made to reports?
The readability and presentation of Freedonia reports have been improved greatly. There are more graphics, which help the reader visualize the trends. The text has been streamlined and now focuses on the most important trends. And the new layout makes specific information much easier to find.
What's your favorite office tradition?
My favorite office tradition is our annual holiday party in December. It is nice to be with my coworkers outside the office in a festive atmosphere. I enjoy the trivia contest we've been having during the event for the last several years — it is very competitive, but a lot of fun, too.
Additional Interviews