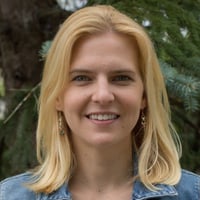 Carolyn Zulandt is a Content Development Specialist at The Freedonia Group, where she has worked since 2012. She holds a B.A. in Anthropology and History from Wake Forest University and an M.A. in History from Cleveland State University.
Carolyn has authored 26 studies spanning several industry categories. Most recently, she has focused on building construction topics such as windows and doors. Her work has been cited in a variety of trade publications and websites including Door & Window Market Magazine, Engineering and Mining Journal, Construction Specifier, HBS Dealer, Plastics Today, and European Coatings.
Check out the interview below to learn more about Carolyn and how she conducts industry analysis through her work at Freedonia.
How did you first become interested in market research?
Market research involves a range of skills — including research, data analysis, and writing — that were an integral part of my liberal arts education. I also enjoy the ability to research and learn about a diverse set of industries, investigating the latest trends and figuring out how they will shape the future market.
What is your favorite part of the study writing process?
I enjoy the initial research and report outlining — when you learn what is most important about an industry and then decide how to best present that information to customers. I also enjoy designing new models for estimating market size and forecasts, especially for brand-new topics that have less data available to work with.
How do you engage with clients as part of your job?
It is important to speak with customers at all stages of the project. During the planning stages, for example, we always want to reach out to past customers and get feedback about what they liked and what we can do in the next update to better serve their needs.
What are some improvements that have been made to reports?
We have designed new value-added charts and infographics to better illustrate key trends and to provide information to customers in a quick snapshot.
What's the most interesting project you're working on right now?
I am currently developing a brand-new report, Global Off-Road Equipment Technology 2019, for which I am researching the latest innovations and state-of-the-art technologies for the construction, agricultural, mining, and forestry equipment industries. Learning about the latest developments in robotics and automation has been fascinating.
What other studies have you worked on recently?
---
About Freedonia
The Freedonia Group, a division of MarketResearch.com, is a leading international industrial research company publishing more than 100 studies annually. Since 1985, Freedonia has provided research to customers ranging in size from global conglomerates to one-person consulting firms. More than 90% of the industrial companies in the Fortune 500 use Freedonia Group research to help with their strategic planning.