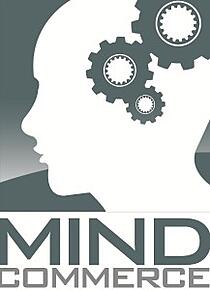 MarketResearch.com is pleased to announce that we have added a new, industry-leading publisher to our academic platform, Mind Commerce Publishing. Mind Commerce focuses on various sectors of the Telecommunications and Information Technology industries, including traditional telecom as well as wireless and Internet-based communications. Their coverage includes digital technologies, platforms and infrastructure for communications, applications, content and commerce.
Mind Commerce has been a leader in providing fixed and wireless telecommunications market intelligence to global organizations for 14 years. MarketResearch.com Academic will now provide students, faculty, librarians and administration with access to this same business-critical research. Our academic solution currently hosts nearly 300 reports published by Mind Commerce.
Mind Commerce's studies provide in-depth industry insight into the following:
Internet of Things
Wearable Technology
Software Defined Everything
Telecom Services

Business Strategy
Infrastructure
Data and Analytics
Virtualization
Other topics covered include: embedded systems, machine-to-machine communications, identity management, Artificial Intelligence, mobile marketing and commerce, carrier strategies, and more.

MarketResearch.com's Academic solution has been available since 1999. We have been able to provide top universities and colleges with cost-effective subscription pricing, based on a per full-time equivalent, to accommodate libraries of all sizes. Approximately 98% of participating colleges and universities renew their subscription to the service. MarketResearch.com Academic easily integrates into campus networks, providing students, faculty, librarians and administrators access to a wide array of market research reports that are used by corporate executives and professionals. Our content includes data in many different categories with expert analysis, including industry interviews, competitive analysis, market trends, product innovations, buyer behavior, market share and additional resources, which include company contact information, company profiles and more.
For more information on MarketResearch.com Academic, contact Lisa Raker at lraker@marketresearch.com or 1.301.461.8703. Visit the MarketResearch.com Academic website, or click below to request more information.
Thanks for reading!
Caitlin Stewart
Marketing Associate
MarketResearch.com