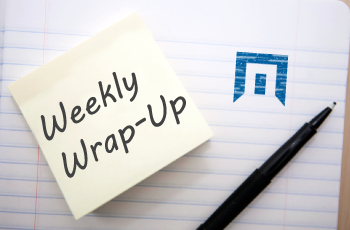 This week's round-up brings you the latest insights from a variety of industry analysts at top market research publishers, including The Freedonia Group, Packaged Facts, and Simba Information.
Plus, don't miss a new thought-provoking article written by MarketResearch.com Founder and CEO Robert Granader tackling the thorny issue of fake news and fake research.
While many are concerned about the impact of fake news, fake research is another widespread problem. Read Robert Granader's take in this new post.
The lab industry met to tackle big problems in healthcare at the American Association for Clinical Chemistry meeting last week. Kalorama Information was on site and noted the developments at the meeting.
After a surprisingly strong third quarter, Apple said the iPad had a 55% share of the U.S. tablet market, up from a 46% share one year ago.
Blue Buffalo's entry into the mass space will be a game changer in the clicks vs. bricks and the superpremium vs. premium battles that now frame pet food category growth.
Packaged Facts sat down to speak with Joelyne King, an entrepreneurial Millennial, about what it means to be a modern pet owner and small business operator.
An advanced oil and gas infrastructure plus resource-rich geological stack formations have cemented Oklahoma's place as a top US drilling destination.
In supertall and megatall building construction, the race to the sky is tied to innovations in elevator technology, where the only hindrance may be the physical limitations of the human body.
By 2021, all the new personal vehicles being sold will have autonomous capability, which has the potential to increase performance and safety dramatically.
MarketResearch.com, the leading provider of global market intelligence products and services, recently announced a partnership with Carahsoft Technology Corp., a trusted government IT solutions provider.