MarketResearch.com, the leading provider of global market intelligence products and services, recently announced a partnership with Carahsoft Technology Corp., a trusted government IT solutions provider. Through this agreement, MarketResearch.com's Kalorama Information Knowledge Center is now available to government agencies via Carahsoft's GSA Schedule Contract, which helps to streamline the ordering process for federal employees.
Powered by world-class technology, the Knowledge Center offers convenient access to Kalorama Information's pharmaceutical, diagnostic, biotech, medical device, and healthcare research.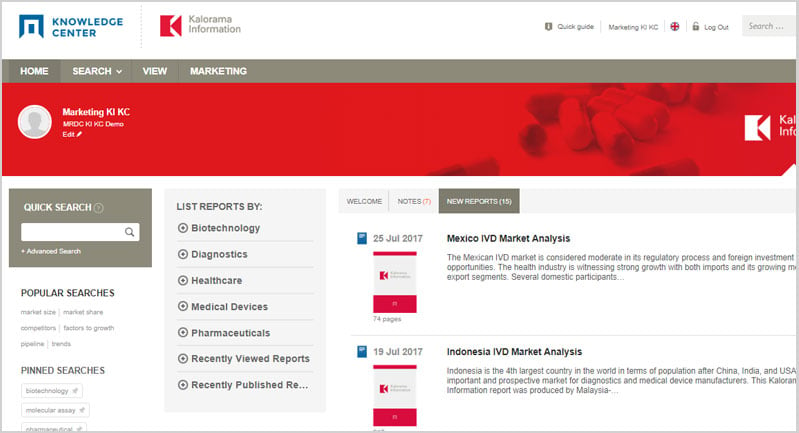 "Similar to organizations in the corporate sector, many government agencies are under pressure to stretch their budgets and boost output," said Bruce Carlson, Publisher of Kalorama Information, a premier healthcare research firm and division of MarketResearch.com. "Each market research report can save over 200 hours of time, and with our Knowledge Center Solution, you can gain organization-wide access to an entire library of reports for one fixed cost."
Government agencies often utilize professional market research to identify companies in a regulated industry, track their actions, and gauge their size. Reports are also useful for agencies that are required to inform Congress of data such as market size and potential tax revenues.
The Knowledge Center not only offers a wealth of industry data and analysis, it also provides advanced workflow tools that help users complete tasks faster and compile information from multiple sources more quickly and easily.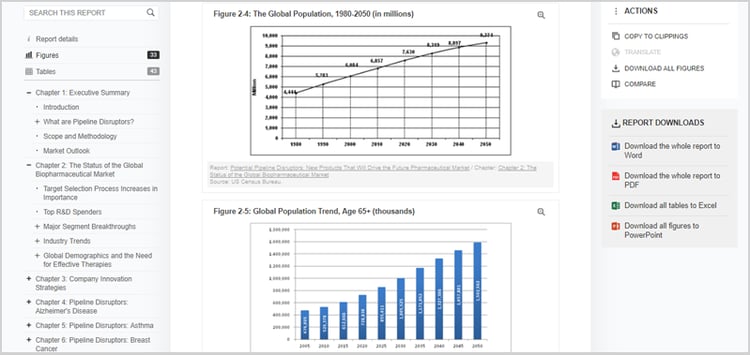 "Through our powerful search capabilities, you can find what you need in seconds," Carlson explained. "Content can be clipped and downloaded for use in internal memos, presentations, and custom reports to inform key decisions and guide policy."
After all, having access to research is just the first step — what users can do with that information matters, too. The Knowledge Center gives users the shortcuts they need to locate and leverage market intelligence more efficiently and at a more affordable cost.
Curious to find out more? Schedule a brief, complimentary demo to learn how the Knowledge Center can provide these capabilities to you.