Unity Marketing's look at the five most important trends for marketers targeting the U.S. affluent customer in 2015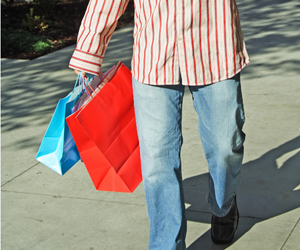 The American affluent shoppers – those with the money that affords them the opportunity to buy luxury goods – are caught under a dark cloud of austerity. In my last blog post, Affluent Austerity: Top Trends Shaping the Luxury Consumer Market in 2015, the trend toward affluent austerity was explored. It is this trend that is giving rise to the second most important luxury trend for 2015: Affluent consumers are expressing luxury in a brand new style.
Chanel's Karl Lagerfeld became the bellwether of the new style of luxury in his Fall 2014 fashion show this past March. Rather than showing his Chanel collection on the runway, he turned the Grand Palais arena into a modern super market with models wearing their Chanel finest. Rather than wear sky-high heels, Lagerfeld dressed his models in sneakers as they strolled the aisles. What could be a more profound way to announce that luxury's got a brand new style than to bring Chanel to the super market?
As Lagerfeld poked fun at the standards of exclusivity that luxury brands hold so dear, he also called for luxury to enter the popular marketplace. Luxury can't be relegated to only the top 1% and the privileged few who shop 'High Street' and hang out at the country club. Luxury has to be meaningful in people's everyday lives, not in some past glory days. It has to be culturally relevant, which means it has to fit into the grocery store where real people shop.
In today's new style of luxury, affluent consumers are looking for a more understated, even modest, expression of their lifestyle. They want fashion that focuses more on substance than style and on quality at a price that respects the customer's intelligence and personal values.
There is a new kind of conspicuous consumption -- call it conscientious consumption -- required in a political environment that is demonizing income inequality and the excesses of the 1%. Rather than conspicuous consumption and status symbols that proclaim one's wealth, the affluent are embracing brands that give them bragging rights to how smart a shopper he or she is. For example, last year's 'It' coat embraced by the wealthy wasn't one from a tony Madison Avenue furrier, but the Uniqlo Ultra-Lite Down Jacket which sold for less than $70. This jacket is cool and chic in an anti-status, smart-shopper, austerity-minded way.
When luxury consumers indulge, their mood of austerity is expressed in a return to basics and simplicity. So, they favor classic looks (Thomas Pink, Ralph Lauren Black or Blue) and invisible luxury brands, such as Goyard or La Perla, as opposed to the ones everybody knows and recognizes through prominent logo displays. They are buying luxuries for the home (fine art, furniture, luxe kitchen appliances) which can be enjoyed in privacy or with their guests (wine & spirits). And, they are ordering online where deliveries come by Fedex, and they won't be seen carrying Barney's, Bergdorf's or Saks Fifth Avenue shopping bags.
Marketers can no longer assume that affluent consumers are willing to spend up without a compelling reason. Often times, it is just plain smarter to choose the item that is premium, rather than over-the-top, even obscenely expensive, no matter how rare the item or the materials it's made from.
A prime example of Luxury's new style
A brand that perfectly captures this new style of luxury is Rhode Island-based jeweler Alex and Ani. Alex and Ani has put a new spin on jewelry marketing – putting the emphasis on the personal experience of buying and wearing its jewelry, rather than on the jewelry itself. It's luxurious, not because of what it is made from or the artisian design or the price. Alex and Ani jewelry is luxurious because of how it makes the wearer feel. It's jewelry with a meaning and purpose that customers can combine and stack in unique ways to create a personal totally unique statement. It is jewelry (+ Energy) as the company's logo reflects.

Alex and Ani jewelry is showcased by a pendant tied to a specific interest (sports team, zodiac sign, charity, college, sorority) or emotion (enthusiasm, confident, enlightenment, vibrant, spirit). The pendants are attached to wired bracelets designed to stack on the arm, or to necklaces for grouping. While each individual piece is very affordable (most under $50), the concept is to collect a bunch. One can easily wear an Alex and Ani collection worth several hundred dollars on one arm. Every time one puts on her collection, she tells a different story of where she's been, what she values, who she is.
An added advantage in today's marketplace is that Alex and Ani is a Made-in-America brand, but more importantly, it is very much a brand made for American consumers today. The brand is distributed in a growing number of Alex and Ani boutiques located on main streets, not malls, and in independent specialty stores across the country. It's luxury expressed in a brand new way for a brand new type of customer looking for fun and affordability, not extravagance or excess.
To learn more about the trends, download Pam Danziger's free white paper, Five Luxe Trends for 2015, and stay tuned as we highlight more trends on the blog. Also, check out the first trend, affluent austerity, on our blog.
Editor's Note:
This post was written by Pam Danziger, President of Unity Marketing.
About Unity Marketing
Drawing upon their extensive industry experience, as well as professional expertise in marketing research and analysis, product and concept development, strategic planning and licensing, Unity Marketing offers marketing research that helps clients identify and maximize their potential success in the collectibles and giftware markets. Unity Marketing utilizes a full range of quantitative and qualitative research to address its clients' marketing challenges.