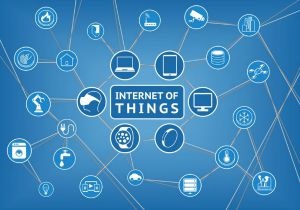 Embedded systems are part and parcel of every modern electronic component. These are low power consumption units that are used to run specific tasks for example remote controls, washing machines, microwave ovens, RFID tags , sensors, actuators and thermostats used in various applications, networking hardware such as switches, routers, modems, mobile phones, PDAs, etc.
Usually embedded devices are a part of a larger device where they perform specific task of the device. For example embedded systems are used as networked thermostats in Heating, Ventilation and Air Conditioning (HVAC) systems, in Home Automation embedded systems are used as wired or wireless networking to automate and control lights, security, audio/visual systems, sense climate change, monitoring, etc.
Embedded systems will also be at the cornerstone for the deployment of many Internet of Things (IoT) solutions, especially within certain industry verticals and Industrial Internet of Things (IIoT) applications.
Major players in embedded system hardware and software developments are aiming to bring these transformations into their products to take advantage of growing IoT market. The areas that are going to transform are Real Time Operating Systems (RTOS) and microprocessors and microcontrollers, followed by memory footprints and networking, open source communities and developers.
The markets for overall embedded systems will grow with a CAGR of 22.5% to reach $226 billion through 2020.
Learn More
Mind Commerce's report, Embedded Infrastructure and Devices in the Internet of Things (IoT) Ecosystem: Next Generation Embedded System Hardware, Software, Tools, and OSs 2015 – 2020, provides an evaluation of embedded system solutions within IoT, analysis of changes in traditional RTOS that will be, modifications in Hardware, peripherals and tools to support processing of embedded systems in IoT. The report provides a five year forecast for embedded systems and its components for IoT solutions from 2015 to 2020. The forecasting includes a regional view for embedded system and its components.
Editor's Note:
The blog post is collaboratively written by members of the Mind Commerce staff.
About Mind Commerce:
The Mind Commerce® mission is to provide customized research, consulting, training, and writing services for the telecommunications and IT industry. Mind Commerce clients include manufacturers, developers, service providers, industry organizations, and government. Mind Commerce differentiates itself from its competition by meeting the unique needs of its clients through customized product development and service delivery.
Mind Commerce is also available on Profound.com...
Purchase individual report sections for a pro-rated price. Visit Profound.com to learn more.
---
Related Reading