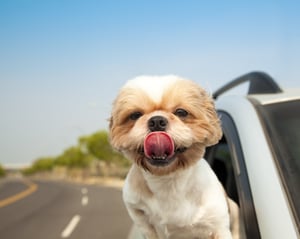 It may come as no surprise that the Internet is the fastest growing channel for pet products. In fact, sales of pet products sold online will easily double between 2017 and 2022, according to a report by market research firm Packaged Facts.
The $86 billion pet industry is certainly transforming alongside the rise of e-commerce, but that's not the only trend to watch in the coming years. Packaged Facts highlights five other trends in a new infographic:
The growth of mass premiumization
The influence of millennial shoppers
Digital veterinary and pet health
The threat of Amazon to brick-and-mortar pet stores
Food formulated for age and weight
Learn more about each of these pet trends in the infographic below.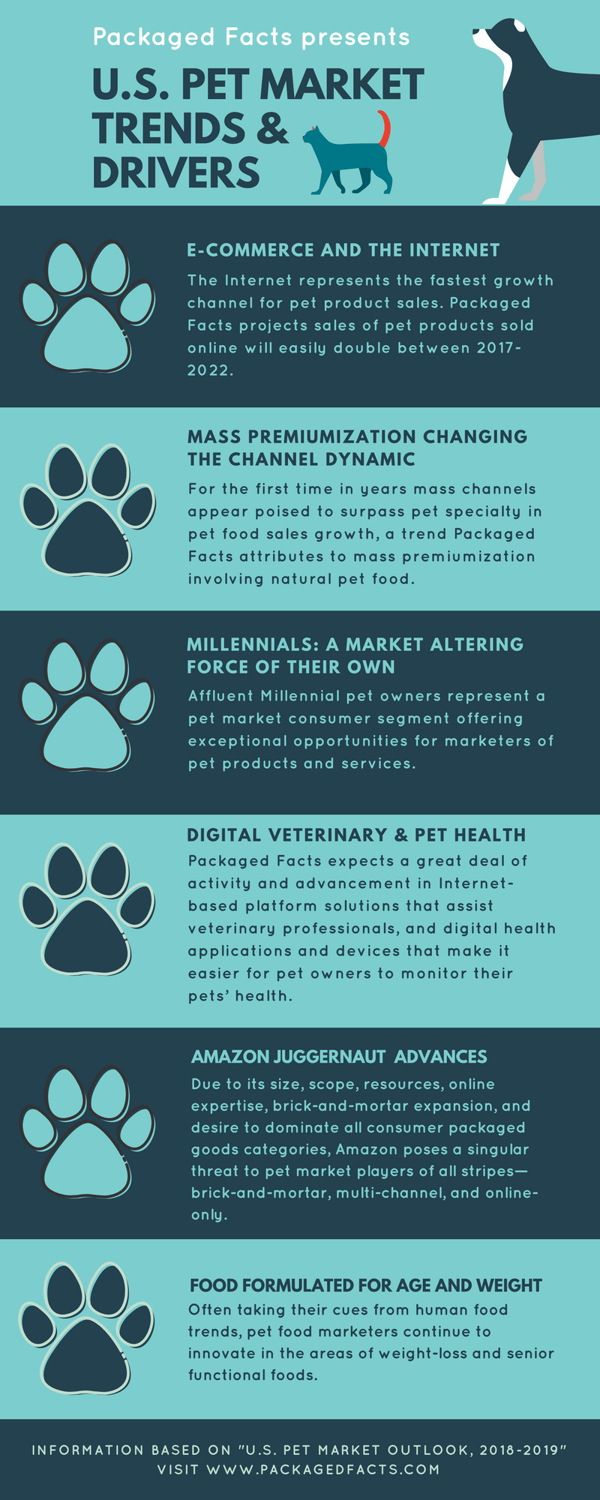 Share this Image On Your Site
To find out more pet industry statistics and to learn about pet industry growth and trends, be sure to check out U.S. Pet Market Outlook, 2018-2019, an essential guide for pet marketers, retailers, services providers, and investors in every area of the market.
Combining Packaged Facts' extensive monitoring of the pet market with a proprietary survey, this 222-page study is the go-to source for a comprehensive understanding of the U.S. pet market.
The information in the report was obtained from primary and secondary research, including a national online consumer poll, interviews with pet market experts, attendance at industry events, and extensive Internet research.
To get a quick taste and read selected highlights from the report, download Packaged Facts' free white paper.
Related Articles