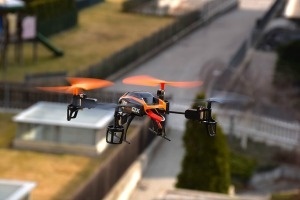 Markets are evolving at a faster pace than before, and constant technological innovations have become the norm. Technology plays an important role in shaping the operations of various industries, and it also impacts other crucial activities such as scientific research and public safety. One example is the rising use of drone technology, also known as unmanned aerial vehicles (UAVs).
UAVs were developed for military applications to keep pilots out of dangerous missions, but with the development of small drones, they soon entered into the commercial market, finding use in many different applications.
What Are Drones Used for Now?
UAVs provide solutions for various problems associated with aircraft operations, and are useful for other functions such as remote sensing, photography, surveillance, aerial inspection, precision agriculture, construction, search & rescue, wildlife preservation, 2D & 3D mapping, and hurricane hunting, to name a few.
An analysis by MarketsandMarkets indicates that the UAV industry is expected to reach USD 52.30 billion by 2025. Read on to learn more about different drone applications and how the evolution of drone technology could change our world.
1. Precision Agriculture
With increasing populations, the demand for food is higher than ever. The agriculture industry must incorporate the latest technologies to meet this growing demand.
Drones are playing a significant role in optimizing agriculture operations. With the help of drones, agricultural activities such as crop management, crop counting, crop health monitoring, and spraying pesticides can be done more cost-effectively and more quickly as compared to conventional methods, which typically rely on the use of piloted aircraft.
With the introduction of low-cost drones with advanced capabilities, more and more farmers are using UAVs for precision agriculture. Moreover, technological advancements have helped make drones semi-autonomous, which provides an added advantage. For example, geofencing is a technology that allows drones to fly within a designated area autonomously.
2. Search & Rescue
Search and rescue is another application where drones can play a crucial role in saving lives. The majority of casualties happen due to the delay in providing necessary aid to victims. Many countries are investing heavily in minimizing the response time to save the maximum number of lives.
One of the key initiatives is to deploy drones to provide a first-level assessment to first responders or to speed up the delivery of care. For example, drones can help supply medicines to victims or deploy inflatable water tubes near coastal areas. Drones can provide a bird's eye view for assessing the damage to a property. They can also be used to supply emergency kits to first responders in an inaccessible or hazardous area such as a building on fire.
3. Wildlife Study & Preservation
Drones can also be used for monitoring wildlife without disturbing the animals. In recent times, the use of drones by wildlife sanctuaries to monitor the activities of animals has increased, especially for species of animals that are on the verge of extinction and preserving them is a prime concern.
4. 2D & 3D Mapping
Mapping terrains by using advanced drones equipped with advanced payloads is a growing application in the construction and real estate industry. Drones are being used significantly to create 2D or 3D models of properties or construction sites, which was previously done using an aircraft or a satellite image. The use of drones is a game changer since it significantly reduces the cost of terrain mapping.
5. Hurricane Hunting
There have been countless incidents where many lives were lost in pursuit of providing valuable data for weather forecasting by chasing hurricanes. Drones equipped with advanced sensors can be used to study storms and obtain valuable data needed for weather forecasting without risking human lives.
In July 2013, the National Oceanic and Atmospheric Administration (NOAA) teamed with Northrop Grumman for a three-year experiment worth USD 30 million to study the evolution of storms using long-range UAVs.
Top 15 Drone Companies
| | | |
| --- | --- | --- |
| Company Name | Headquarters | Products/Services |
| DJI Innovations | China | Drones |
| Parrot SA | France | Drones |
| YUNEEC | China | Drones |
| Airware | US | Drone analytics/services |
| DroneDeploy | US | Drone analytics |
| Delta Drone | France | Drone analytics |
| GA-ASI | US | Drones |
| Northrop Grumman | US | Drones |
| Lockheed Martin | US | Drones |
| CAE Inc. | Canada | Drone simulators |
| Israel Aerospace Industries | Israel | Drone simulators |
| AEgis Technologies | US | Drone simulators |
| Precision Hawk | US | Drone software |
| 3D Robotics | US | Drone software |
| Pix4D | Switzerland | Drone software |
Listed above are some of the top companies in the UAV ecosystem. These comprise drone manufacturers, drone software manufacturers, and drone service providers. These drone companies are likely to grow significantly in the years to come.
The increasing use of unmanned aerial vehicles in civil & commercial and military applications is one of the most significant factors expected to drive the growth of the UAV market. Improvements in flight control systems, owing to the development of sense and avoid technology, are expected to fuel the growth of the UAV market.
Although all these factors indicate a positive growth, the UAV market is highly dependent on various regulations by different countries on the use of drones, which may impact the market growth.
Drone Market Research
For global forecasts and more in-depth information on drone technology, download related reports by MarketsandMarkets.
Reasons to read these reports: From an insight perspective, these reports focus on various levels of analyses—industry analysis, market share analysis of top players, and company profiles, which together comprise and discuss basic views on the competitive landscape; high-growth regions and countries and their respective regulatory policies; and drivers, opportunities, and challenges.
About the authors: Syed Haidar Ali and Sourabh Agrawai are Senior Research Analysts at MarketsandMarkets, a global market research firm.
---
Related Articles