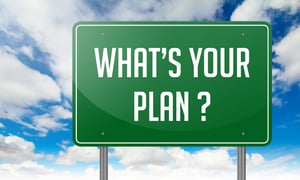 Many organizations have cautiously held their breath during these uncertain times. For conglomerates with many different lines of business, choosing which way to leap or where to invest can be challenging.
However, now that the new year is just around the corner, the pressure is on to take a closer look at your year-end budget and ensure you make the most of any remaining resources.
Here are three ways to capitalize on the funds you may have leftover in your year-end budget, along with information about how MarketResearch.com can help expedite your efforts amid the impending time crunch.
1. Address Last-Minute Needs and Widen Your Options
A good first step is to ask your team if they have any last-minute research needs that you can address now. Be willing to consider areas of research that may be outside your main area of focus. Since you have extra room in your budget, take the opportunity to access valuable information that may have been out of your reach in the past.
2. Lock in Savings with a Market Research Subscription
Market research subscriptions — such as a Knowledge Center Solution, Profound, or MarketResearch.com Academic — are a cost-efficient way to access a robust collection of research. With a subscription, you will also have greater peace of mind in knowing that your organization will have access to market data on a continual basis for an entire year, even if circumstances change.
3. Carry Over Funds Through a Prepaid Account
If you are unsure of what to buy but you still need to spend your budget, you can also reserve your funds through a prepaid account with MarketResearch.com or a Profound subscription. These options give you access to reports by hundreds of publishers covering a wide array of industries and allow you the flexibility to conserve your resources and spend them as needed over the next 12 months.
How We Can Help You During a Time Crunch
At MarketResearch.com, our knowledgeable account managers and research specialists partner with you to address any concerns and reduce sources of friction that may prevent you from moving forward in a timely manner.
The speed you need at every step: You can rely on us to help you move fast. We understand the intense day-to-day demands you face and are on standby to help you locate research, execute purchases, and invoice quickly.
Unbiased perspective: Not sure whether a report is worth buying? We can help you make an informed decision regarding the quality and style of a publisher's work to help eliminate any unwanted surprises.
Special pricing and discounting: We can help you secure the best prices available, and we can also put together report bundles across different publishers to save you even more. If you source your research straight from an individual publisher, you will not be able to mix and match discounts like we can.
Get Started Now
For personalized assistance, reach out to your current account manager or a research specialist at 800.298.5699 (U.S.), +1.240.747.3093 (international), or customerservice@marketresearch.com.