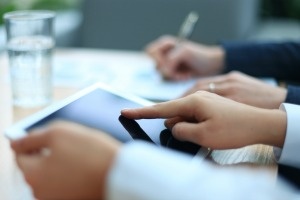 Industry executives, consultants, and sales professionals often need accurate, up-to-date information about a company for a variety of business and competitive intelligence goals, such as:
Understanding a company's financial health and key business segments
Identifying and qualifying potential customers, affiliates, and suppliers
Searching for investment and acquisition targets
Capitalizing on a competitor's weaknesses
Increasing sales by understanding a clients' businesses better
Tracking corporate news such as restructuring, business expansion, and contract wins
Accessing key employees to initiate business deals
You can easily find detailed company information and research on MarketResearch.com, where we provide thousands of company reports across every major industry around the globe. These company reports are produced by a variety of market research companies, bringing you important information in a quick-to-read downloadable PDF format.
Here are seven popular market research firms featured on our website that produce company reports. If you already have a specific company in mind that you'd like to research, you can type the company's name into the search bar on our homepage to pull up immediate results.
1. GlobalData is a leading source of actionable insight into the consumer goods, technology, and healthcare sectors. GlobalData publishes different types of company profiles; some provide a concise strategic SWOT analysis and financial review, while others are more extensive and outline specific pipeline products in development and ongoing clinical trials.
2. ICD Research publishes thousands of company profiles across a broad range of verticals including packaging, construction, defense, retail, mining, travel and tourism, and consumer products. Company profiles by ICD Research contain in-depth information and data about the company and its operations, such as major products and services, financial ratios, and key employees.
3. MarketLine is one of the most prolific publishers of business information today. Its reports are designed to provide a 360-degree view of the company and may include a detailed SWOT analysis, strategy case studies, and merger and acquisition deals. MarketLine presents information in an easy-to-read format, so you can absorb key information in minutes, not hours.
4. PrivCo provides private company financial information, researching 900,000 private companies worldwide. PrivCo aggregates information from regulatory filings, news sources, and industry resource. It refines the information using algorithms, and the results are later reviewed and checked by analysts.
5. SGA ExecutiveTracker produces executive lists that are telephone verified for accuracy every three months. In addition to executive contacts, SGA Executive Tracker reports list key decision makers, headquarter locations, ticker symbol, report revenues, and number of employees for each company profiled.
6. Timetric researches a variety of sectors including construction, mining, infrastructure, payments, insurance, and wealth. Its company profile and SWOT analysis reports are designed to give you insight into the internal and external factors that could impact the industry and help you recognize potential partnerships and suppliers.
7. World Market Intelligence covers more than 75,000 of the world's leading companies and organizations and provides SWOT analyses for the top 10,000. It also reports quarterly and annual company financials.
Search our website to find market research reports for your business, or download our free white paper for tips on using syndicated research for market opportunity analysis.
---
Related Reading