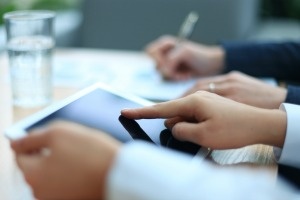 Industry executives, consultants, and sales professionals often need accurate, up-to-date information about a company for a variety of business and competitive intelligence goals, such as:
Understanding a company's financial health and key business segments
Identifying and qualifying potential customers, affiliates, and suppliers
Searching for investment and acquisition targets
Capitalizing on a competitor's weaknesses
Increasing sales by understanding a clients' businesses better
Tracking corporate news such as restructuring, business expansion, and contract wins
Accessing key employees to initiate business deals
You can easily find detailed company information and research on MarketResearch.com, where we provide thousands of company reports across every major industry around the globe. These company reports are produced by a variety of market research companies, bringing you important information in a quick-to-read downloadable PDF format.
Here are seven popular market research firms featured on our website that produce company reports. If you already have a specific company in mind that you'd like to research, you can type the company's name into the search bar on our homepage to pull up immediate results.
1. GlobalData is a leading source of actionable insight into the consumer goods, technology, and healthcare sectors. GlobalData publishes different types of company profiles; some provide a concise strategic SWOT analysis and financial review, while others are more extensive and outline specific pipeline products in development and ongoing clinical trials.
2. MarketLine is one of the most prolific publishers of business information today. Its reports are designed to provide a 360-degree view of the company and may include a detailed SWOT analysis, strategy case studies, and merger and acquisition deals. MarketLine presents information in an easy-to-read format, so you can absorb key information in minutes, not hours.
3. Plunkett Research, Ltd. is a leading publisher of business and industry research. Its corporate benchmark reports provide deep company-specific financial metrics, benchmarking, industry rankings, and other vital statistics that will save countless hours of research. These reports are designed to benefit investment professionals, lenders, M&A advisors, appraisers, and consultants.
4. NelsonHall is a premier independent research analyst firm in business process outsourcing (BPO). The company provides buy-side and sell-side organizations with deeper research and analyses in major BPO disciplines such as finance and accounting, human resources, procurement, banking, insurance, government, and customer management services. Its reports provide comprehensive and objective analysis of company service offerings, capabilities, and market and financial strength.
5. IDC is a leading provider of market intelligence for the information technology, telecommunications, and consumer technology markets. While many IDC reports focus on broad industry categories, it also publishes market notes and vendor profiles that put company news in context and share observations from major industry events.
5. SGA ExecutiveTracker produces executive lists that are telephone verified for accuracy every three months. In addition to executive contacts, SGA Executive Tracker reports list key decision makers, headquarter locations, ticker symbol, report revenues, and number of employees for each company profiled.
6. Timetric researches a variety of sectors including construction, mining, infrastructure, payments, insurance, and wealth. Its company profile and SWOT analysis reports are designed to give you insight into the internal and external factors that could impact the industry and help you recognize potential partnerships and suppliers.
Search our website to find market research reports for your business, or download our free white paper for tips on using syndicated research for market opportunity analysis.
---
Related Reading