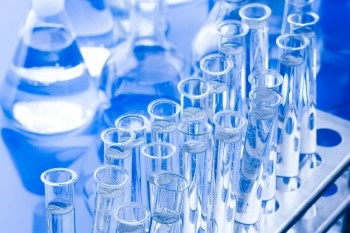 Kalorama Information provides life sciences industry research for leading drug, diagnostic, and medical device companies. Kalorama uses expert healthcare analysts who are highly knowledgeable and adept at discovering current trends. This publisher is regularly cited as a credible source by major news outlets such as The Wall Street Journal, Associated Press, The New York Times, Genetic Engineering News, Contract Pharma, and Becker's Hospital Review.
This year, Kalorama Information has released a number of new market research reports on key diagnostics and medical device industries. Three major reports are profiled below.
1. The World Market for Molecular Diagnostics, 7th Edition
The molecular diagnostics market is nearing $7 billion, according to a newly released Kalorama report. This market continues to deliver strong growth, with revenue increasing at more than twice the rate of the rest of the IVD market.
The molecular diagnostics market is driven by the rising threat of infectious disease and cancer and the development of new products. Infectious disease is expected to account for 60% of the global molecular diagnostics market within the next five years.
Kalorama's molecular diagnostics report, now in its seventh edition, contains up-to-date market sizing and forecasts for major world regions and test segments. In addition, the report covers more than 35 leading companies, providing details on revenues, products, and M&A activity in order to keep readers informed of recent changes.
2. Hospital-Acquired Infection (HAI) Control Markets
The hospital-acquired infection control market is also expected to grow in the foreseeable future.
"There will always be a need to control these infections, as many of the bacteria that cause infection evolve and develop resistance to antimicrobials," said Bruce Carlson, Publisher of Kalorama Information. "New approaches to preventing, diagnosing, and treating such infections will be required for the long-term."
Hospital-Acquired Infection (HAI) Control Markets provides market estimates and forecasts, as well as world revenue data, sales information, and competitor analysis.
3. The World Market for Point of Care (POC) Diagnostics
Around the world, billions of dollars are spent each year on point of care (POC) diagnostic testing. According to Kalorama, the POC diagnostic industry is undergoing a paradigm shift from curative medicine to predictive, personalized and preemptive medicine, as new innovations linked to smartphones, biosensors, lab-on-a-chip and wearable devices continue to develop.
Kalorama's new report provides in-depth analysis on the key issues and trends affecting the POC diagnostics market. Roche, LifeScan, Abbot, and Alere are profiled, among many other companies. The report draws on both primary and secondary research, including interviews with more than 30 industry players.
---
About the Author: Sarah Schmidt is a Managing Editor at MarketResearch.com, a leading provider of global market intelligence products and services.