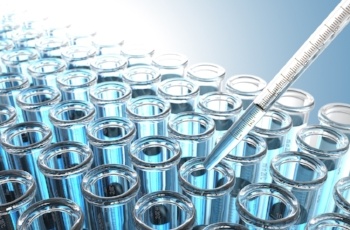 The in vitro diagnostics (IVD) instruments, kits, reagents, and related supplies market is projected to grow to $74 billion by 2022.
Diagnostics providers are actively expanding into markets in developing countries, where there is a rising demand for quality healthcare services. However, stable in vitro diagnostics market growth is also expected in developed countries.
A number of key trends are fueling global in vitro diagnostics market growth:
Demand for expensive personalized tests
Multi-billion dollar lab & hospital product gains
IVD companies expanding into developing markets
Aging worldwide population
Big IT companies transforming crude test results into actionable medical information
Link between genes and disease risk leading to ongoing product development
The need for cost-effective treatment alternatives
Informed consumer lobby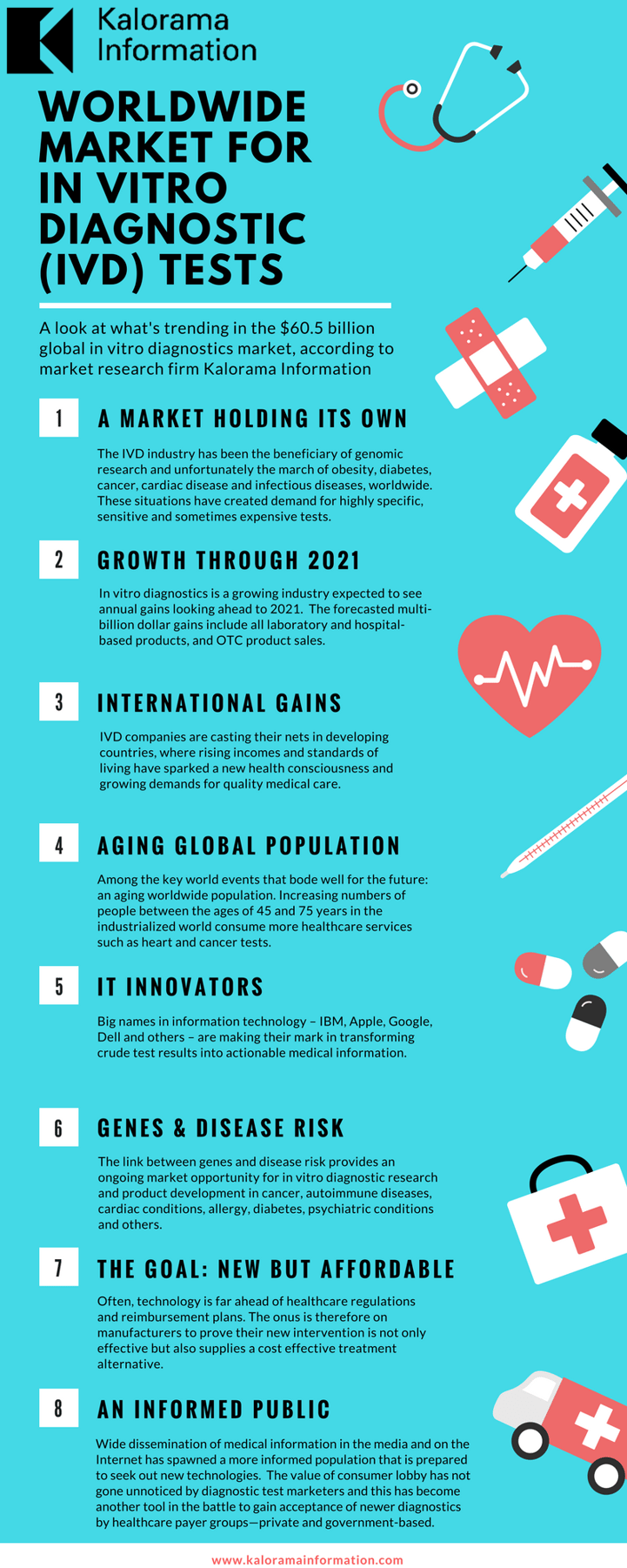 Share this Image On Your Site
Discover key insight covering in vitro diagnostics' growth drivers, trends and leading companies in Kalorama Information's in vitro diagnostics page, and read about 12 leading in vitro diagnostics companies on our blog.
Kalorama's latest IVD market research report, The Worldwide Market for In Vitro Diagnostic (IVD) Tests, 10th Edition, breaks down every diagnostic testing segment through market forecasts, leading company profiles, and expert analyses. Our 1,600 page study is used by the IVD industry for business planning efforts, and is updated every 2 years to maximize insight.
Find further analysis of the market in Kalorama's diagnostics market research, the authoritative source covering the IVD market.
---
About the Author: Noah Miller is a Web Content Editor at MarketResearch.com.