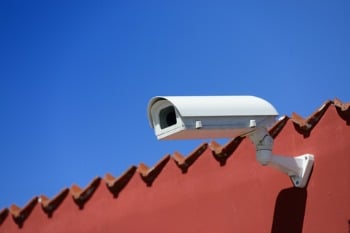 Global security products and services make up an industry worth more than $300 billion. The United States is the largest market overall, but the fastest gains will be found in less developed markets such as India, China, Mexico, South Africa, Turkey, and Brazil, according to Jennifer Christ, a Research Manager at the Freedonia Group.
"Growth in the security market stems from economic development, rising urbanization, increasing personal incomes, and concerns about crime and insufficient public safety measures," Jennifer explained in a recent webinar on the topic.
Crime Rates and the Power of Perception
Violent crime has been in a downward trend, with some year-to-year volatility, yet the demand for security products and services continues to rise.
As Jennifer pointed out, it's not often the actual crime rate, but the perceived crime rate, that drives security spending. Safety concerns increase with widespread media coverage of violent crime in a rapid 24/7 news cycle, along with the instant ripple effects of social media.
Even crimes that happen far away can make people fearful. There's a common feeling that if a crime happened to someone you know in your Facebook feed, it could happen to you as well.
Market Environment Factors at Play
The macro-economic environment also plays an important role, which can be more complex than one might think.
"Economic growth serves to reduce the incidence of crime associated with poverty and unemployment," Jennifer stated. "This mitigates the demand for products and services associated with increasing societal wealth. On the other side of the equation, economic stagnation and recession increases the incidence of poverty and unemployment, which has traditionally led to higher crime rates, and thus greater need, but not necessarily greater means, for security product spending."
Overall, security-related markets tend to do better during periods of economic expansion. The market often moves in a cyclical cycle, following construction spending.
Looking ahead, the security markets will benefit from increased demand. "Even more mature markets are seeing growth from technological and operational innovations as well as competitive pricing," according to Jennifer.
Where to Learn More
As a leading international business research company, the Freedonia Group publishes a growing library of studies on the security market. If you need reliable and unbiased market information, be sure to check out the following:
You can also watch the webinar on the global security market for free at anytime, which includes Jennifer's research. This webinar covers additional information not covered in this blog post, including data and analysis on the access control market, the video surveillance market, and the education security market. The presentation features a series of charts and graphs to highlight historical trends and forecasts as well.
---
You May Also Like