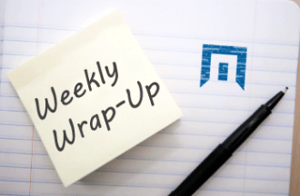 This week, analysts published articles on a variety of industries including e-commerce packaging, puppy food, college course materials, and plant-based alternatives.
Other recent articles explore how men and women shop for clothes differently and Instagram-worthy trends driving plant sales. Check out the links below to learn more.
The global demand for e-commerce packaging is expected to reach $22.1 billion by 2023, driven by strong growth in internet shopping worldwide.
More and more consumers are showing off their plants collections on Instagram and other social media outlets, spurring viral trends in the live goods market.
Packaged Facts examines the demographics of puppy food purchasers in its latest article on the U.S. pet market.
There are many stereotypes about the differences between men's and women's shopping habits. Freedonia Focus Report takes a look at the data.
Simba Information believes the uptake of inclusive access is driving a revenue decline as colleges sign on to this lower-cost digital option.
The U.S. beverage industry is competitive with many large, mature categories. Finding new growth opportunities is a key concern for beverage companies.
Consumer demand for plant-based alternatives is on the rise, creating new market opportunities in the U.S. and around the world.