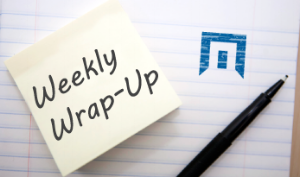 Get back into the swing of things with blog posts from The Freedonia Group, Simba Information, Freedonia Focus Reports, and Kalorama Information. In addition to market analysis, this week's round-up includes observations on the state of market research from our CEO and Founder Rob Granader.
MarketResearch.com, the leading research aggregator and parent company of Profound, The Freedonia Group, Packaged Facts and Simba Information, celebrates its 20th year in business.
Above average storm activity led to an above rise in commercial roofing sales in 2017. As storm-related growth moderates, find out which commercial roofing market segments are expected to post the highest gains going forward.
Resolute's Syama gold mine in Mali is expected to become the world's first fully automated mine by the end of this year. How will automation impact the global mining equipment industry going forward?
To learn more about how policy and funding impacts the educational publishing market, consult "Publishing for PreK-12 Market 2018-2019", a report from Simba Information.
The furniture industry – which has historically operated on a single business model – is experiencing disruption from challengers leveraging new strategies to attract new customers.
Kalorama Information will present findings on direct to consumer testing, point of care, novel biomarkers, wearables, AI and robotics, new EU regulations, and more at December's BIOMEDevice meeting in San Jose, CA.
Robert Kaminsky navigates the top five ways Marketresearch.com's specialists can help clients make informed decisions about their syndicated research needs.
The Chinese biopharmaceutical industry is growing more quickly than many Western companies anticipated. Where are opportunities for global biopharma and biotech firms to capitalize on this growth going forward?