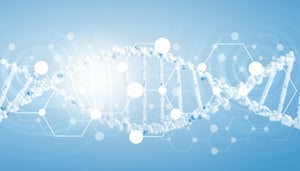 It shouldn't come as a surprise that biopharma in China is growing faster than many in the West have projected. A number of economic and development factors are contributing to this growth. But these have all been evolving for decades.
So if there is a gap in Western (and in some cases China's own internal) knowledge about this evolution, it should be put down to simply not paying enough attention.
BioPlan – a strategy analysis firm based in Rockville, MD USA – has been assessing global growth of the biopharma and biotech industry for nearly 30 years, and this China expansion has been regularly tracked. In our current peer-reviewed study, Advances in Biopharmaceutical Technology in China, 2nd ed, published in cooperation with the Society for Industrial Microbiology and Biotechnology, we brought together 102 globally recognized authors to assess the situation and trends in China, and the current biopharma industry growth.
Global Biopharmaceutical Companies Refocus on China
Behind all this growth are some strategic opportunities that some (but not most) pharma companies in the West have recognized for decades. But the time and investment in building relations, business strategy, and even just training and hiring staff capable of producing GMP-quality products in a highly regulated global industry has been a slow slog. Those in China today were, in many cases, establishing their position as long ago as the 1980s or 1990s.
However, just because companies haven't focused their China strategy before now doesn't preclude the opportunity to expand into the world's 2nd largest pharma market. Here are a few top trends to consider for companies developing their China strategy.
7 Key Opportunities in China for Biopharma Companies
Domestic health issues: The country represents a third of the world's population, and those people need better medicines, so this is a health policy issue for China. Which means there's a major focus on domestic advances.
Government-backed biotechnology expansions: For more than 20 years, the Chinese government has explicitly included "biotech" in each of its 5-year plans. As a result, the country now has 22 life science parks that house facilities operated by international biopharma companies.
The rise of the middle class: China's growing middle class now has buying power that allows consumption of increasingly more expensive but life-saving therapeutics, including biologics. So the macro-economics are increasingly permitting domestic consumption, which is driving their biomanufacturing industry.
Small molecule drugs: Opportunities exist in small molecule drugs China already delivers; there are over 400 monoclonal antibody

(Mab)

products in development in China. Certainly some of these will commercialize, and some will enter Western markets.
Large customer base: China is already the 2nd largest world market for pharmaceuticals, so why shouldn't domestic manufacturers be focusing on biologics both now and in the future?
Biologics innovation: Innovation in biologics is one of China's goals, and to that end it surpassed the US in the number of patent filings way back in 2011. Currently, China is home to over 650 in-process clinical trials.
Outsourcing: Currently, 22% of foreign biopharma companies report that China is their #1 priority, and according to BioPlan's 15th Annual Report and Survey, 51% of US biopharma companies are considering China as a possible outsourcing destination by 2023.
The Future of the Biopharmaceutical Market
Given the background on what's been developing globally for over a quarter century in China's biopharma industry, the steady trends we've measured over time, and the data on multiple areas of Chinese biopharma, everything points to one fairly obvious conclusion: China is an opportunity for global biopharma companies, suppliers and investors to be considering, if they aren't already doing so.
For more information on the Chinese biopharmaceutical market, download Advances in Biopharmaceutical Technology in China, 2nd Ed, a report from BioPlan.
Click the button below to view the full report page.
---
About the Author: Eric Langer is a Managing Partner at BioPlan, a biotechnology and healthcare marketing research and consulting firm.
Related Articles