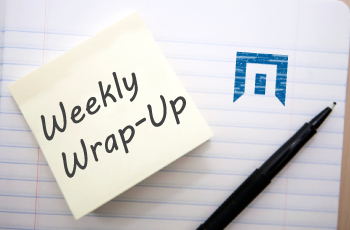 Get up to speed on the latest articles written by industry analysts from MarketResearch.com's publishing divisions and external partners.
This week, we bring you new information on the markets for lab automation, medical publishing, restaurants, soft drinks, potential blockbuster drugs, and much more.
Automation is considered The Next Big Thing in many industries, and laboratory research is no exception. Automation is ideal for tedious, repetitive tasks; it reduces human error while improving consistency.
Healthcare instability has a chilling effect on medical publishing in the U.S., but the global medical publishing market has already been flat for years.
More students study Spanish than any other language; however, Chinese language instruction is on the rise in many school systems across the U.S.
The rapid rise in demand for hard surface flooring has led some carpet and rug manufacturers to expand their product catalogue.
As the largest category in the non-food pet supplies market, cat litter is expected to hit sales of $2.8 billion by the end of 2017.
Millennial preference for fast casual dining is driving segment gains at the expense of full service chains.
Consumers are turning from carbonated soft drinks in favor of healthier options.
A pullback on coal regulations will spur demand for explosives.
Learn about new drugs that could become blockbuster therapies — potentially changing treatment regimens and disrupting the pharmaceutical market.
Check out our post to learn about some of the best medical device companies that serve as a bellwether for the industry as a whole.
IoT is disrupting the healthcare industry with innovative and cost-saving solutions. The demand for IoT in healthcare is due to two major growth drivers.
China's chemical industry offers many attractive investment opportunities, with fast growth predicted across several major market segments.