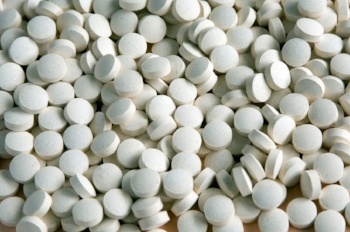 The past few decades have witnessed several blockbuster drug performances in the pharma industry, changing the face of the industry as well as completely transforming the fate of many companies and stakeholders. The success of these drugs justifies the rigorous process of development, which is tough and economically draining.
Looking into the ever-changing treatment regimens, brought about by increasing technological advancement and innovative processes, the landscape of the healthcare industry is charged up with target-based therapies providing remarkable benefits in treating life-threatening diseases. Many pharma players have started investing in and exploring untouched therapy areas where treatment options were once null or limited.
Even through 2016 was an unusually slow year for drug approvals — with only 22 drugs succeeding in winning FDA approval — 2017 has been rewarding to many pharmaceutical companies. This year, many drugs have received approval and are under regulatory review. What's more, regulatory approvals may follow at the same pace in the next couple of years, leading not only to blockbuster sales, but also to better treatment regimens in many therapy areas, contributing to greater patient wellbeing and helping to lessen the disease burden of the world.
This article analyzes Phase III or filed stage drugs that have the potential to be trendsetters in their respective therapeutic classes. The analysis provides a bird's-eye view of what the treatment scenario could be in the pharmaceutical domain within a relatively short period of time.
1. Abemaciclib
Eli Lilly's breast cancer drug Abemaciclib is all set to hit the market very soon. It belongs to CDK4/6 inhibitors which have been shown to have the most positive effect on metastatic breast cancer, specifically in HER2+ breast cancers. Abemaciclib is armed with certain advantages over its rivals — Pfizer's Ibrance and Novartis' Kisqali — as it can be dosed continuously. The clinical studies results have put Abemaciclib roughly on par with its competitors in the first-line setting.
Updated results from MONARCH3 studies have bolstered the potential for this drug to be in the best-in-class category of cancer drugs. In July 2017, the U.S. Food and Drug Administration (FDA) granted Abemaciclib a Priority Review tag, both as a potential monotherapy and combination therapy. Abemaciclib is estimated to enter the market in 2018 and capture a significant market share in this space. Sales are estimated to be USD 1,792 million in 2022.
2. Apalutamide
Johnson & Johnson is moving expeditiously with another cancer therapy for the treatment of prostate cancer known as Apalutamide, which is a second-generation androgen receptor antagonist. The drug has been acquired from Aragon via a USD 1 billion deal. It is similar to the already approved enzalutamide (Xtandi) by mechanism of action, but is contemplated to be more potent with less central nervous system penetration.
J&J is conducting Phase III clinical studies in the U.S and Europe as a monotherapy as well as in combination with Zytiga (abiraterone acetate). Apalutamide is likely to enter the market in 2018; if approved, it could be a game changer in this space. The forecasted sales for this drug is estimated to reach up to USD 1,135 million in 2022, giving J&J great leverage in the cancer immunotherapy area.
3. Acalabrutinib
Bruton's tyrosine kinase (BTK) has so far shown to be a remarkable target to combat B-cell cancers. Two drugs have already made their way into the market based on this mechanism, and AstraZeneca's Acalabrutinib could be a notable third entry in this domain. The total market size of BTK Inhibitors has been estimated to be around USD 2,218 million, which is forecasted to increase in the coming years with the approval of Acalabrutinib.
AstraZeneca had recently announced that the U.S. FDA has granted this drug a Priority Review for the treatment of mantle cell lymphoma (MCL). The company has also been granted a Breakthrough Therapy Designation in this setting by the FDA, while these regulatory milestones pave the way for an early 2018 approval for AstraZeneca. By 2022, Acalabrutinib's sales are estimated to reach up to USD 900 million.
4. Emicizumab
Roche's Emicizumab, a promising treatment for Hemophilia A, has secured Priority Review by the U.S. FDA, and is backed up with a Breakthrough Therapy Designation. The approval decision is expected on February 23, 2018, with high anticipation for Emicizumab to be included among the other blockbuster drugs in this space.
Clinical data presented at the FDA demonstrated that Emicizumab brought an 87% drop in the bleed rate of patients with FVIII inhibitors, giving this drug the platform to become a landmark treatment regimen. Also, the market for Hemophilia is expected to grow in billions, and if Emicizumab is approved, it is anticipated that the drug may give cut-throat competition to Shire and Novo Nordisk, current leaders in this space. The estimated sales of Emicizumab in 2022 is expected to be around USD 1,788 million.
5. AR101
Aimmune Therapeutics is developing an oral biological drug AR101 for peanut allergy. Although peanuts are the top most causative agent for food allergy in U.S. and account for nearly 150-200 deaths and 125,000 hospital emergency visits, no effective treatment or cure exists for this type of allergy. It has been noted that approximately 6 million people in the U.S. and Europe suffer from this allergy, and AR101 may get the benefit of having the first foot in this space, as it may be approved by 2019. As of now, the product is in the Phase III stage of clinical development and is also armed with both Fast Track and Breakthrough Therapy Designation status. This drug might be instrumental in managing peanut allergies and become one of the blockbuster therapies of the pharmaceutical domain.
Blockbuster Drugs List
The therapies and drugs discussed above are the probable contenders for the blockbuster list of pharmaceutical drugs and therapies, as per DelveInsight. Our analysts anticipate that current market trends provide an indication that these drugs could be best-in-class and forthcoming blockbuster therapies, changing the treatment regimens of their respective indications and therapy areas — and also becoming pioneers in their respective fields and for their developmental and marketing companies. Through this, these drugs and therapies certainly possess the ability to become market disrupters and bring in another new wave of innovative research and development in the healthcare industry.
Expert Resources on This Topic
To gain comprehensive industry insights — including information on pre-clinical and clinical characterizations, product development activities, market positioning, patent expiry analysis, and competitive landscape — see the following market research reports by DelveInsight:
About the Publisher: DelveInsight is a market research firm focused exclusively on the life sciences. It provides cutting-edge market and pipeline information to help organizations make important business decisions and identify potential market opportunities.
---
Additional Articles on the Pharmaceutical Industry