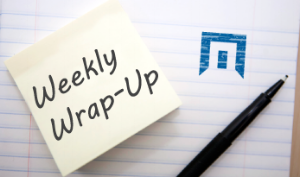 Before the long weekend, be sure to catch up on the most recent insights and analysis from Marketresearch.com's publishing brands!
This week's articles covered the decorative tile market, fiduciary rules, misconceptions about market research, and more.
According to a recent report from The Freedonia Group, porcelain will remain the fastest growing tile type in the US through 2023, with new advancements in tile tech allowing large, lighter-weight thin porcelain slabs to gain popularity.
Following a federal appeals court strike down of the US Department of Labor's Fiduciary Duty rule, a handful of states are attempting to create a robust standard on their own.
In February 2019, Caliber Collision acquired ABRA Auto Body & Glass. According to Freedonia Focus Reports, the acquisition is emblematic of the market share gains that the "Big Four" body shops – ABRA Auto Body & Glass, Caliber Collision, Gerber Collision & Glass, and Service King – have made over the last decade.
Check out insights from industry analysts at The Freedonia Group, a division of MarketResearch.com, related to some of the biggest misconceptions they've encountered about market research.
Per estimates from BIS Research, the global virtual reality and augmented reality market across different end-user industries was valued at $12.15 billion in 2018 and is projected to reach $78.45 billion by 2025.